Efficient outreach done right.
OneDay offers features that allow you to record, customize, share, and analyze personalized videos for maximized results and strategic impact.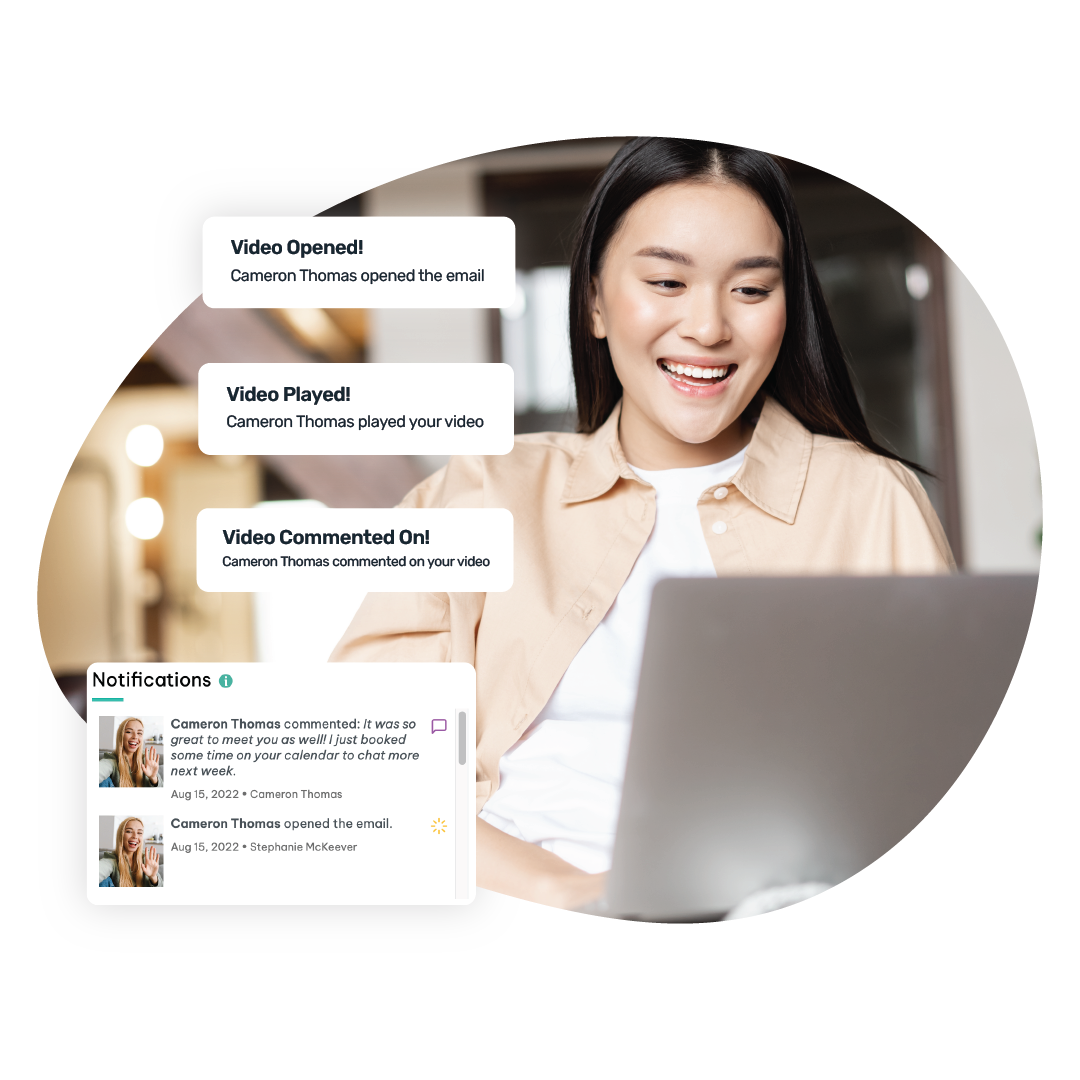 Discover the impact of using OneDay
OneDay helps you create video messages that are authentic, engaging, and effective. Plus it's easy to use - even if you have no experience.
1
RECORD
Upload or record personalized videos with just a few clicks.
2
CUSTOMIZE
Use one of our templates or customize your own to fit your brand's needs.
3
SHARE
Share videos instantly through text, email, or social media.
4
ANALYZE
Get insight into how your viewers are engaging with your content.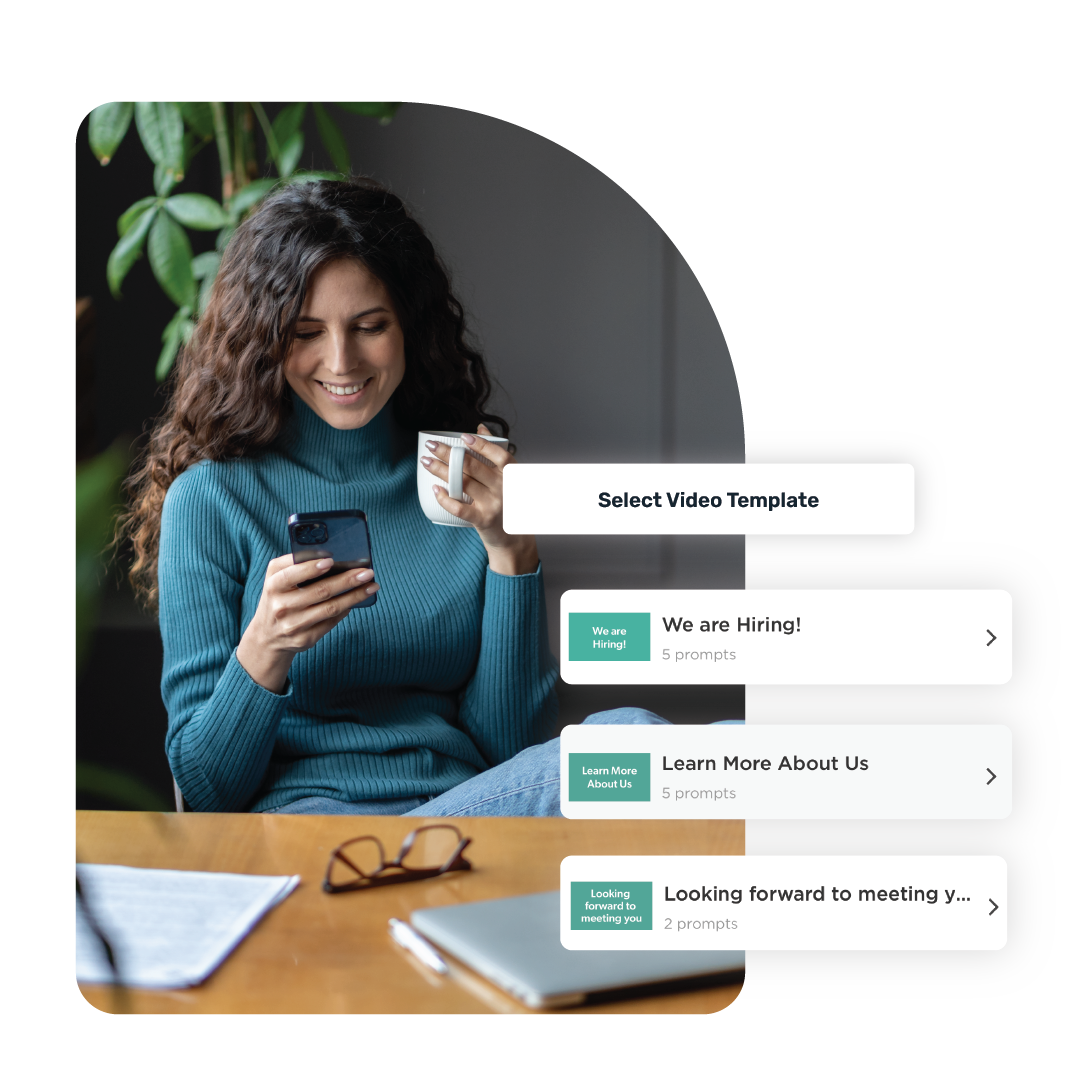 Record Personalized Videos
With OneDay, you can record any video anytime, anywhere. Whether you're sitting at your desk or you're on the go, you'll always have the flexibility to create just what you need.
Record a video directly from the mobile app
Record directly from your desktop
Upload pre-recorded videos from your camera roll
Customize Your Video Content
Our platform makes editing your video a breeze so that you can always add the perfect touch to make your video feel on brand. Whether it's adding themes or choosing from one of our many music tracks, we've got you covered.
Choose your thumbnail to maximize clicks and views
Pick an existing video theme or easily create your own
Leverage available music files to enhance your video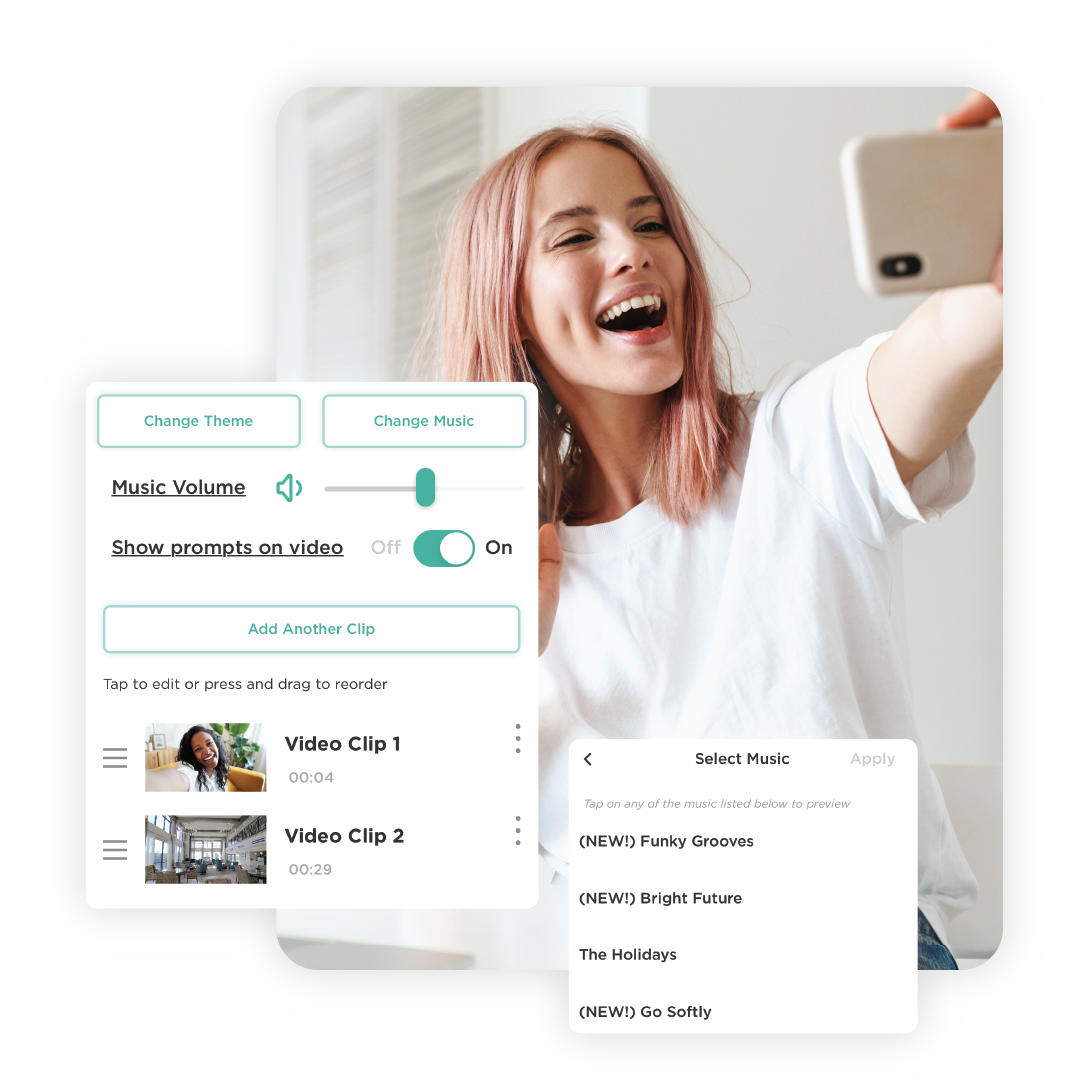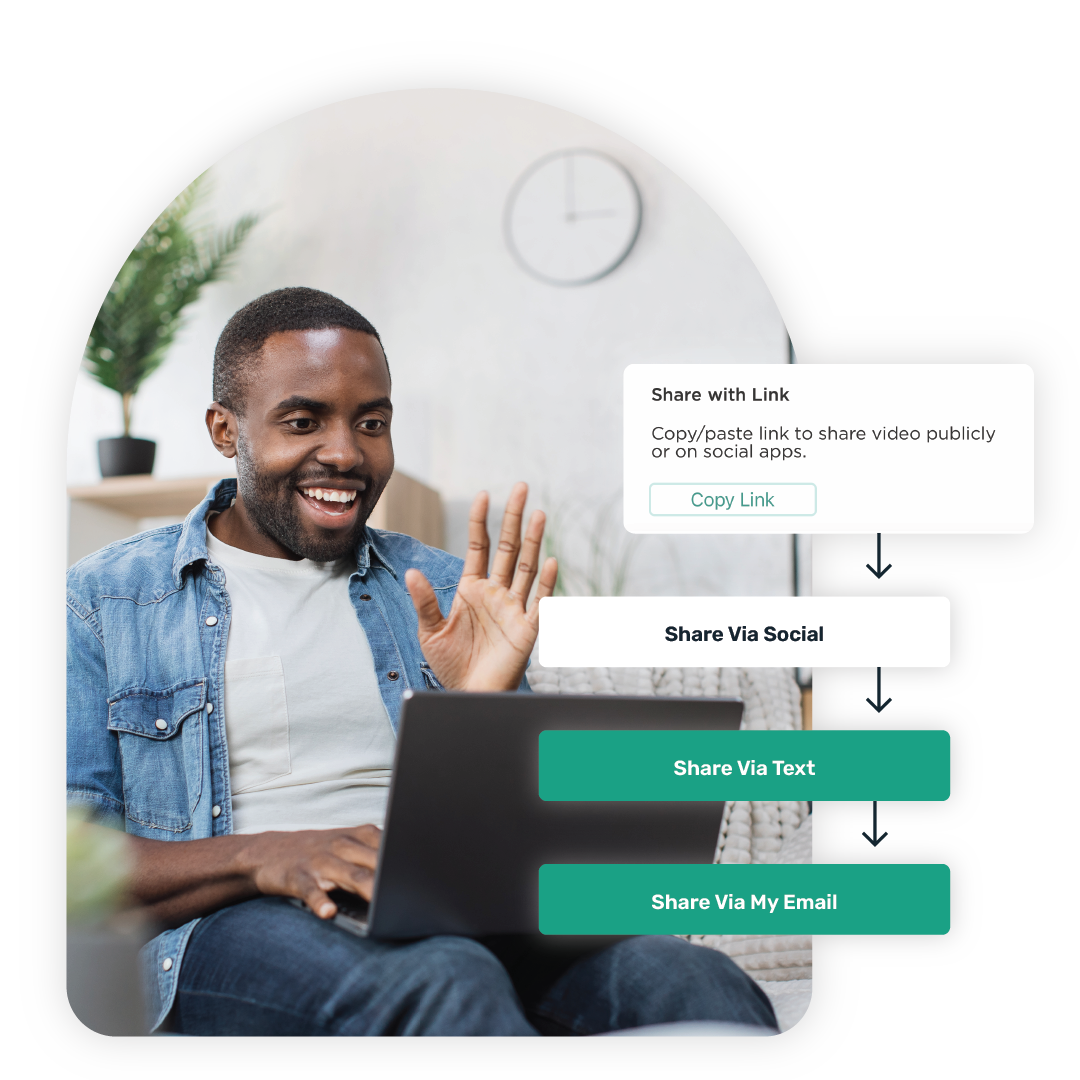 Share Your Video
For video to be an efficient and effective tool, there cannot be limits to how you are able to share or how consumers can view your video. We make sharing, and viewing, simple and easy for both you and the consumer.
Share anywhere including email, social media, and text
Upload your videos and embed them on your website
Viewers can watch your videos without our platform
Analyze Your Results
Having a clear and comprehensive view of your videos and the engagement they are generating is essential. With our analytics tool, you will receive real-time data and valuable insights to into your video strategy.
Receive real-time notifications on your device
Track your video's open rate, plays, and comments
View how many people on your team are active users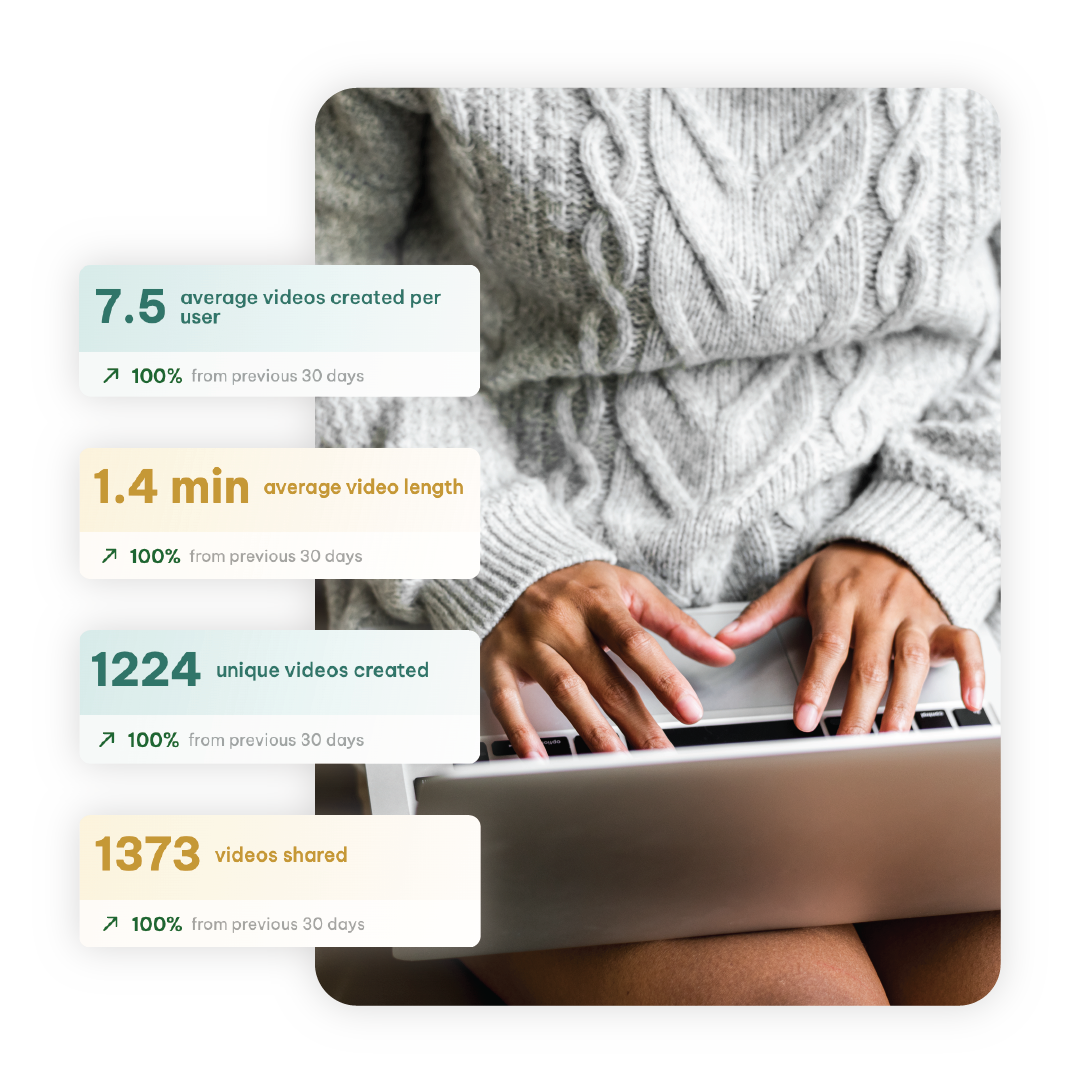 Ready to learn more?
Request a free personalized demo with OneDay to learn how we can help your team achieve success with videos.