The most effective video platform for Multifamily.
OneDay is the hassle free way for sharing personalized videos that will help you to streamline internal processes, shorten the leasing cycle, and attract and retain top talent.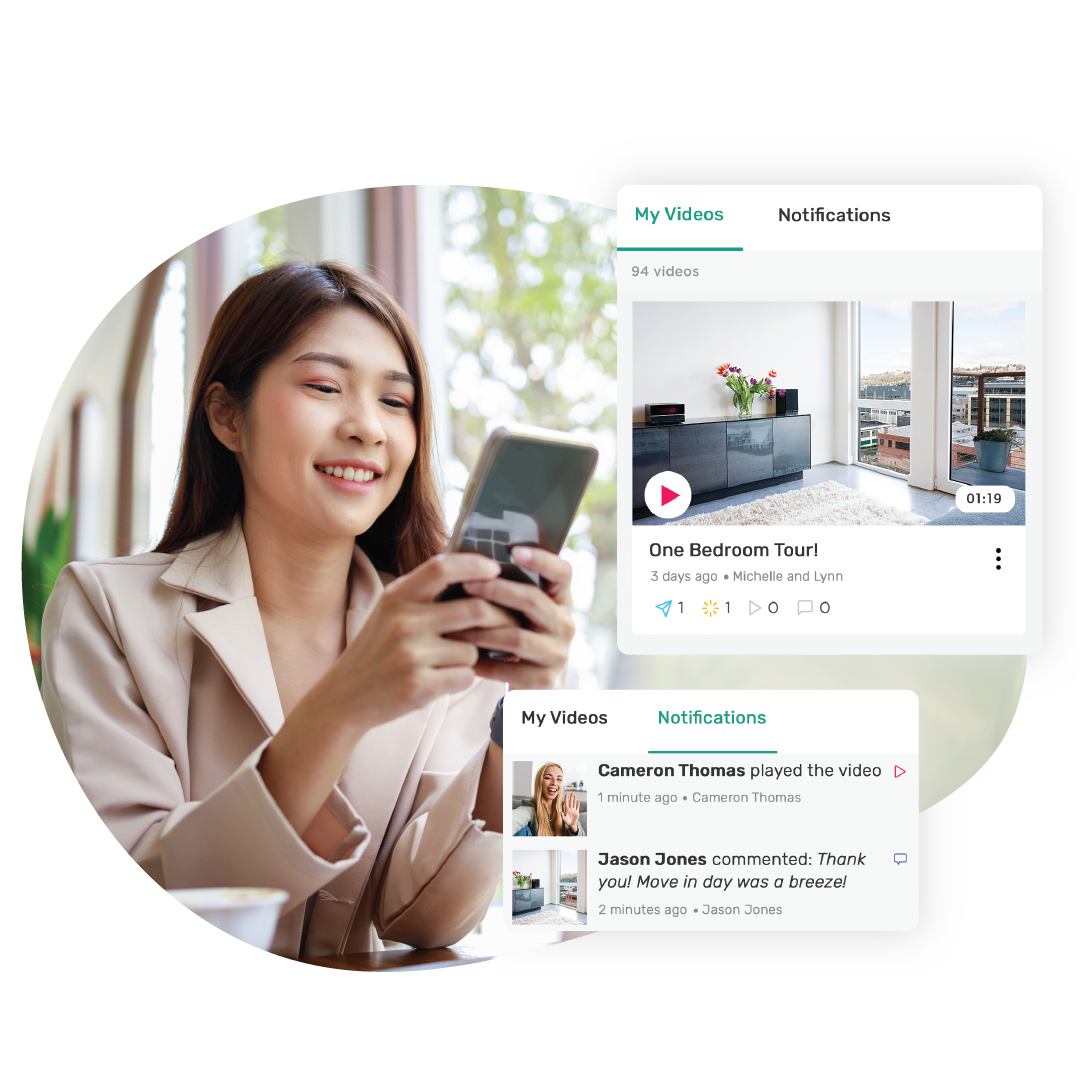 Obtain maximum occupancy and resident satisfaction
Our easy-to-use platform makes it simple for leasing professionals to leverage high-quality personalized videos to increase efficiency within communities, and keep your residents and employees engaged.
1
ENHANCE INTERNAL PROCESSES
Use video to speed up bogged-down processes like maintenance requests or lease renewal reminders.
2
SHORTEN THE LEASING CYCLE
Create a memorable connection with prospects, pre and post-tour, to increase your communities closing rate.
3
ATTRACT AND RETAIN TOP TALENT
Attract new employees to your community and keep them there with a streamlined onboarding process.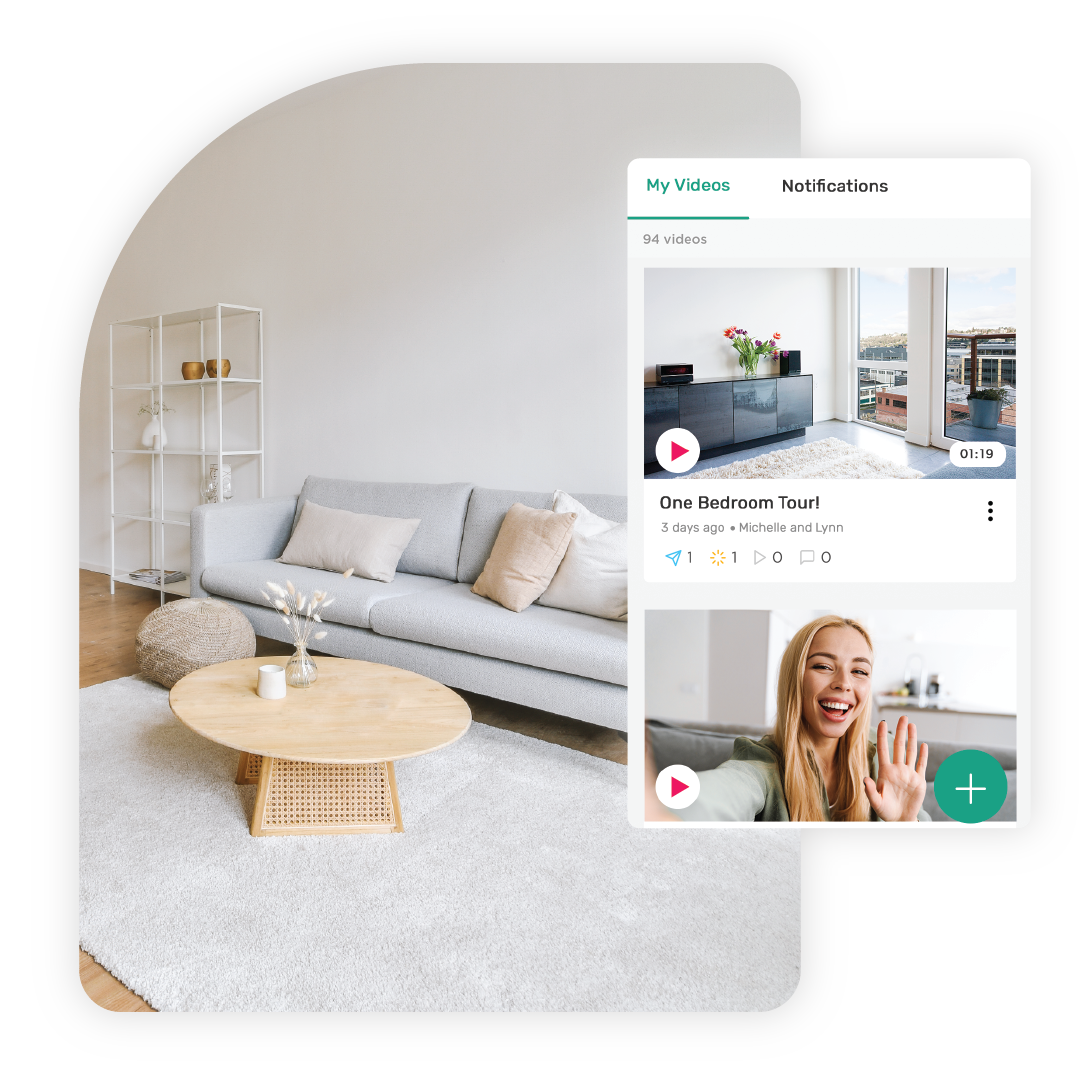 Record and send videos in minutes
Create simple, effective videos with a click of a button. Simply upload a video, or create your own and our platform will turn it into an engaging video that you can share wherever you want!
Convenient CRM integrations
OneDay is designed to integrate with your existing CRM, so you can send videos to prospects in a matter of minutes. Analytics show how prospects are responding so that you can optimize future outreach and find more opportunities.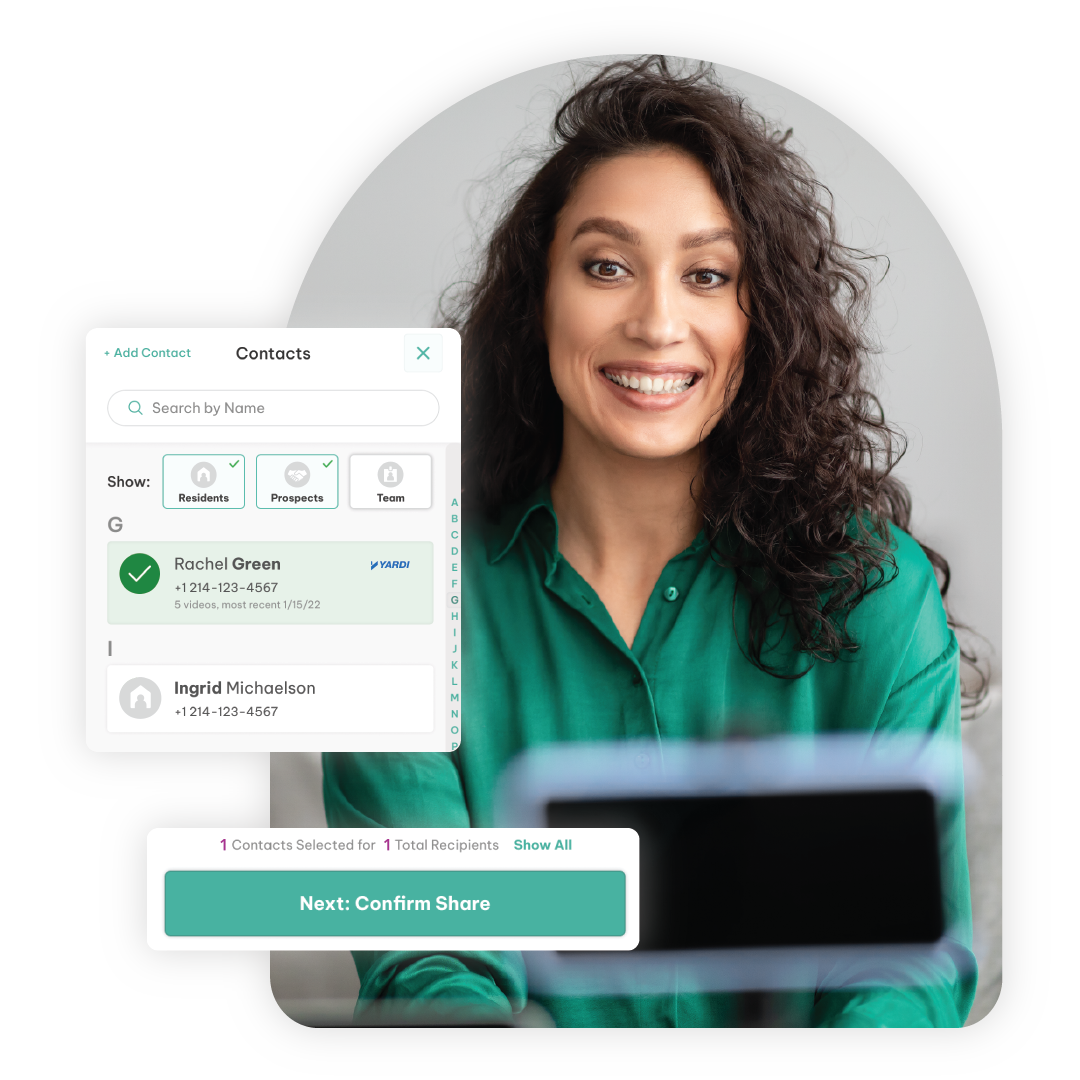 Ready to learn more?
Request a free personalized demo with OneDay to learn how we can help your team achieve success with videos.