The ultimate all-in-one personalized video platform.
OneDay is the most efficient way for businesses to create high-quality, personalized videos that drive engagement, conversions, and sales.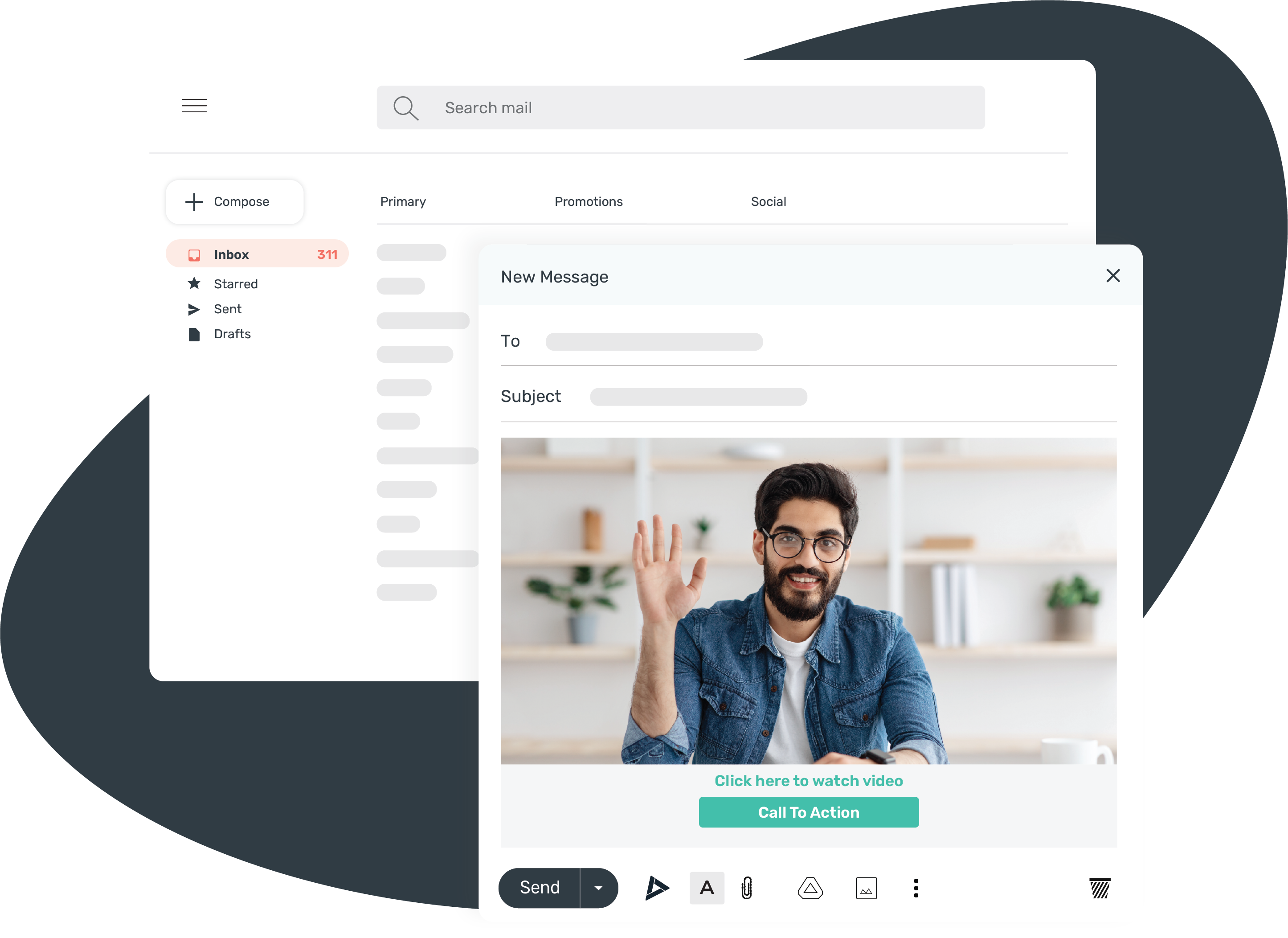 Sales
Marketing
Recruiting
Corporate Comms
Customer Comms
Connect, convert and close with OneDay
With OneDay's CRM integrations and powerful personalized video tools, you can transform leads into sales. Our platform has all the features needed for a successful funnel, including the ability to create conversion-focused videos that will help increase your bottom line!
Create brand awareness and increase reach with OneDay
OneDay is a marketer's dream, as it allows you to create personalized videos that drive connections between your brand and your audience. When a consumer watches a video, they have a 95 percent retention rate compared to only 10 percent from written messages. To increase your marketing reach and enhance your brand awareness, OneDay is your answer.
Reach and keep the best talent with OneDay
OneDay's personalized video technology is a recruiter's dream tool. Imagine sending a personalized video message to a candidate through every step of the recruiting process. From thanking the candidate for applying to sending them a message letting them know they have the job, OneDay allows you to partner with the candidate through face-to-face contact which will increase company loyalty from the very beginning!
Capture your workforce's attention with OneDay
Engaging the attention of your workforce can be a challenge in today's environment. So many employees now work remotely all over the world. OneDay allows you to use personalized video to keep everyone in the workplace connected, efficient, and up to date. Corporate culture and a shared sense of purpose are key to keeping your workforce happy and productive, and with OneDay you can keep connected with ease.
Build a personal customer relationship with OneDay
When customers feel a personal connection to your company and brand, they go from a one-time purchase to lifelong loyal consumers. Our platform can handle everything from thanking the customers for their purchase, to answering any questions they have. Easy to use with results that deliver, your customer experience will go to the next level with OneDay.
"I think video is so powerful over just pictures because you hear their voice, you hear the inflection, you hear the excitement... My favorite thing is how easy it is - everybody can use it because it's really super easy and it's just a lot of fun!"
"As a woman not thoroughly comfortable with technology, I was hesitant to embrace OneDay. On a slow day, I decided to try something new. I decided to film myself telling the residents "I love you." I recorded myself saying the words and then their reactions. I was able to easily compile each short video into a longer one. I didn't even have to do much...OneDay makes it so easy to personalize and make the video appropriate for each family and their specific needs."
"
In sales, it is all about building rapport and trust with your prospects. I have found OneDay to be very useful in my day-to-day sales process to help develop that rapport...Putting a face to a name really sets you apart from other calls or emails they will receive. I even use OneDay as an outreach tool. I will take a video of a 'featured apartment' every month and share it with my outreach list as well as any active or future leads. If anything, this helps create mindshare so even if they are not ready to move in now, when they are, I want us to be the first place they think of."
Discover the impact of using OneDay
OneDay helps you create video messages that are authentic, engaging, and effective. Plus it's easy to use - even if you have no experience.
RECORD
Upload or record personalized videos with just a few clicks.
CUSTOMIZE
Use one of our templates or customize videos to fit your needs.
SHARE
Share videos instantly through text, email, or social media.
ANALYZE
Get insight into how your viewers are engaging with your content.
Subscribe to the OneDay Weekly newsletter
The OneDay Weekly is here to bring you relevant insights, information, and news that'll keep you educated and in the loop with what's going on with OneDay and the industries we serve. Subscribe now to receive our newsletter in your inbox every Friday!
Ready to learn more?
Request a free personalized demo with OneDay to learn how we can help your team achieve success with videos.