Give corporate comms a personalized touch.
OneDay allows you to not only communicate with your workforce but allows personalized video messages within divisions that keep employees empowered and efficient.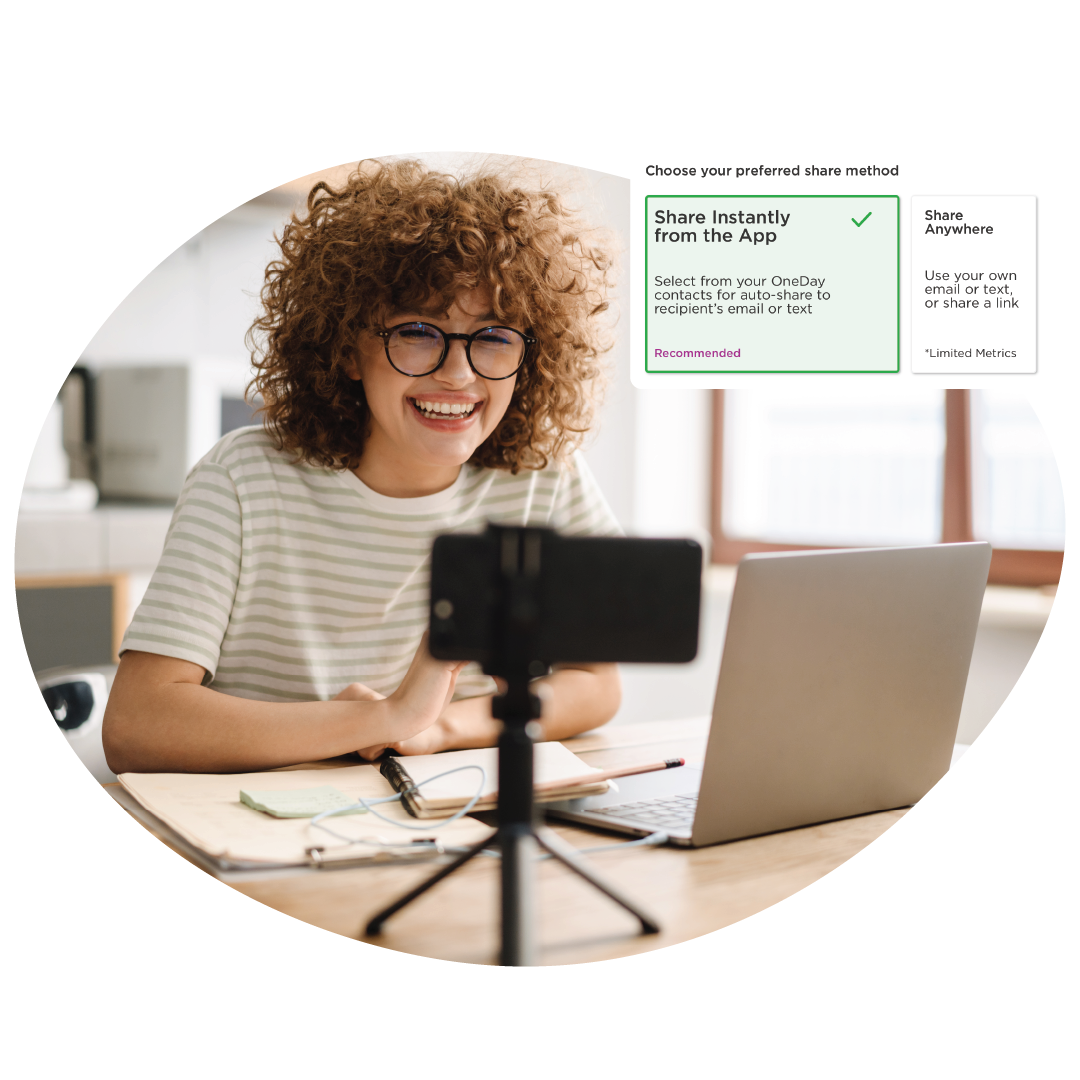 Internal communication is vital to the health of your company
Core communication is crucial to the health of your company. OneDay makes it easy to connect with your team in a personal, creative way — just click record and go!
Increase employee engagement
Create a culture where teams can collaborate and communicate more effectively using video. Video can help build stronger team dynamics, leading to greater employee engagement, retention and productivity.
Ensure internal communication stays open and strong
Send updates to team members through text or email

Keep your calendar clear by replacing meetings with videos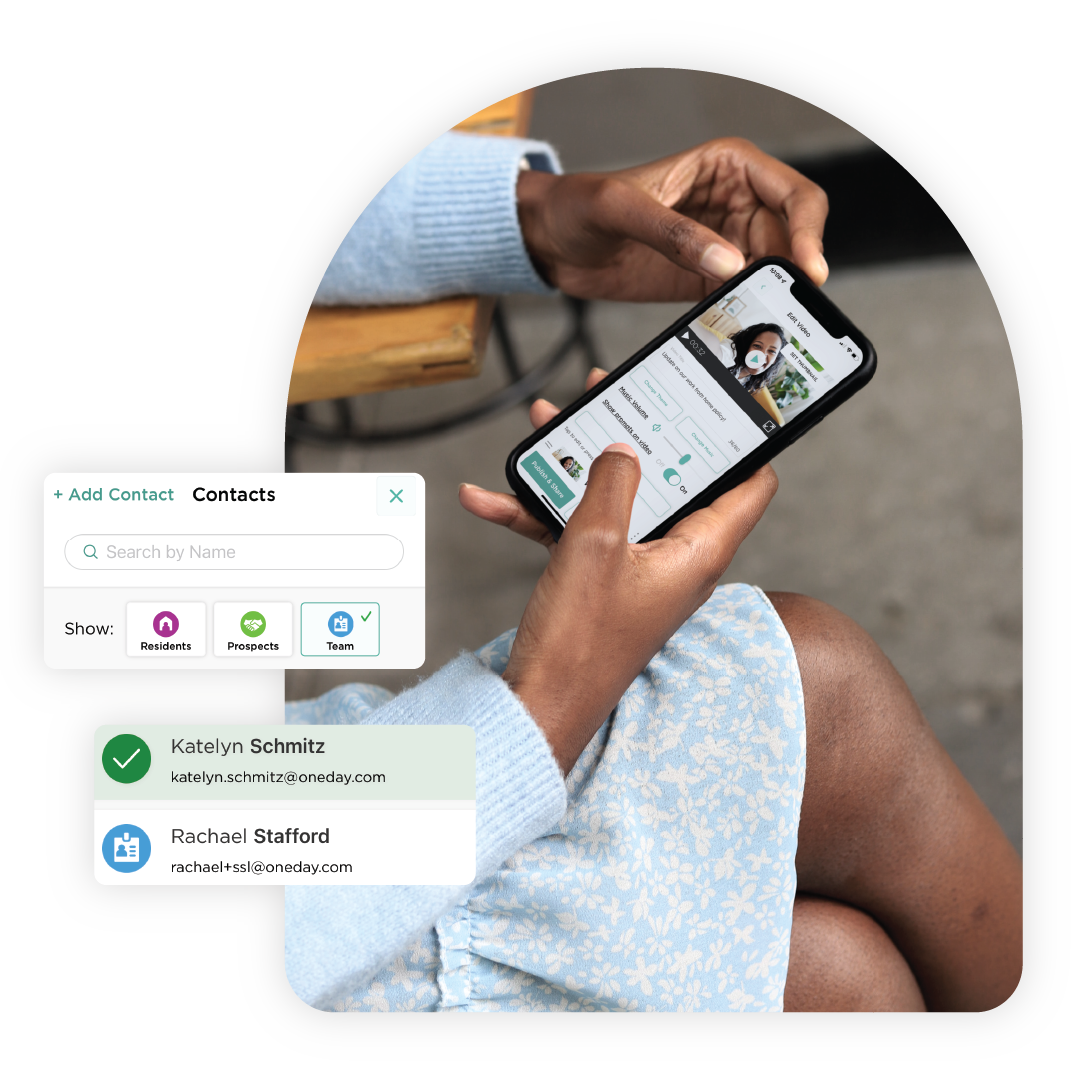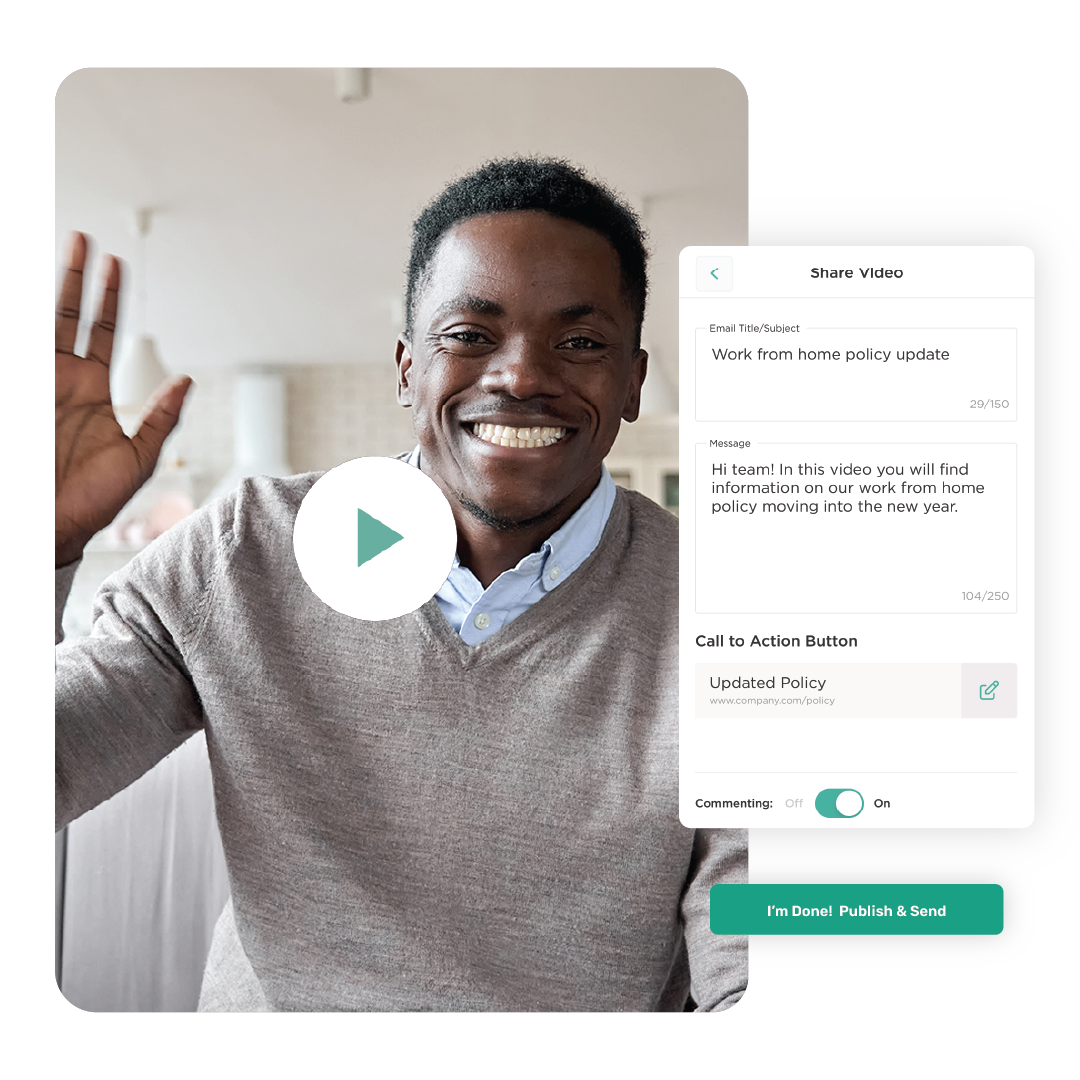 Drive efficiency through your company
Implementing video into internal communication is the most effective and efficient way to ensure departments keep in sync with each other. Our platform is built for quick and easy video responses, making it a win-win for everyone.
Video can save an employee 6 minutes and 43 seconds a day
Reduce the risk of employees misinterpreting communication
48% of all employees consider video the most engaging form of communication
Personalize and track training adherence
Use videos to personalize training for your large workforce, or as an individual resource for employees. Tracking analytics on who is watching and opening these videos will help you understand who needs additional support.
Videos are one of the most effective ways to develop your team
Leverage analytics to track how impactful your training is
66% of people would choose to watch a video when it comes to learning material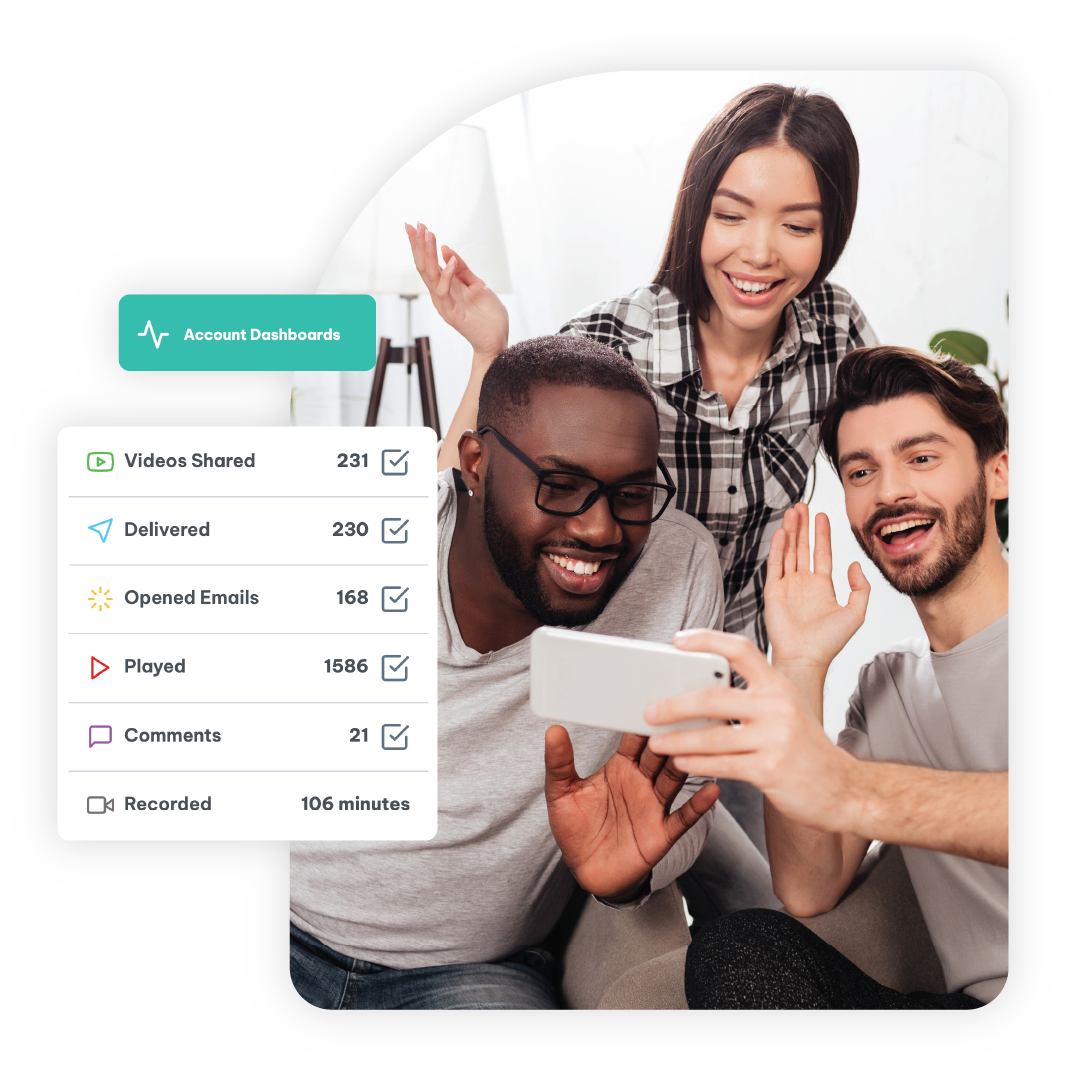 Ready to learn more?
Request a free personalized demo with OneDay to learn how we can help your team achieve success with videos.