Drive sales with personalized videos.
Personalized videos combined with your CRM system is the greatest tool you can have in your arsenal. Now you can connect, personally to prospective and active clients as you build a relationship that will last.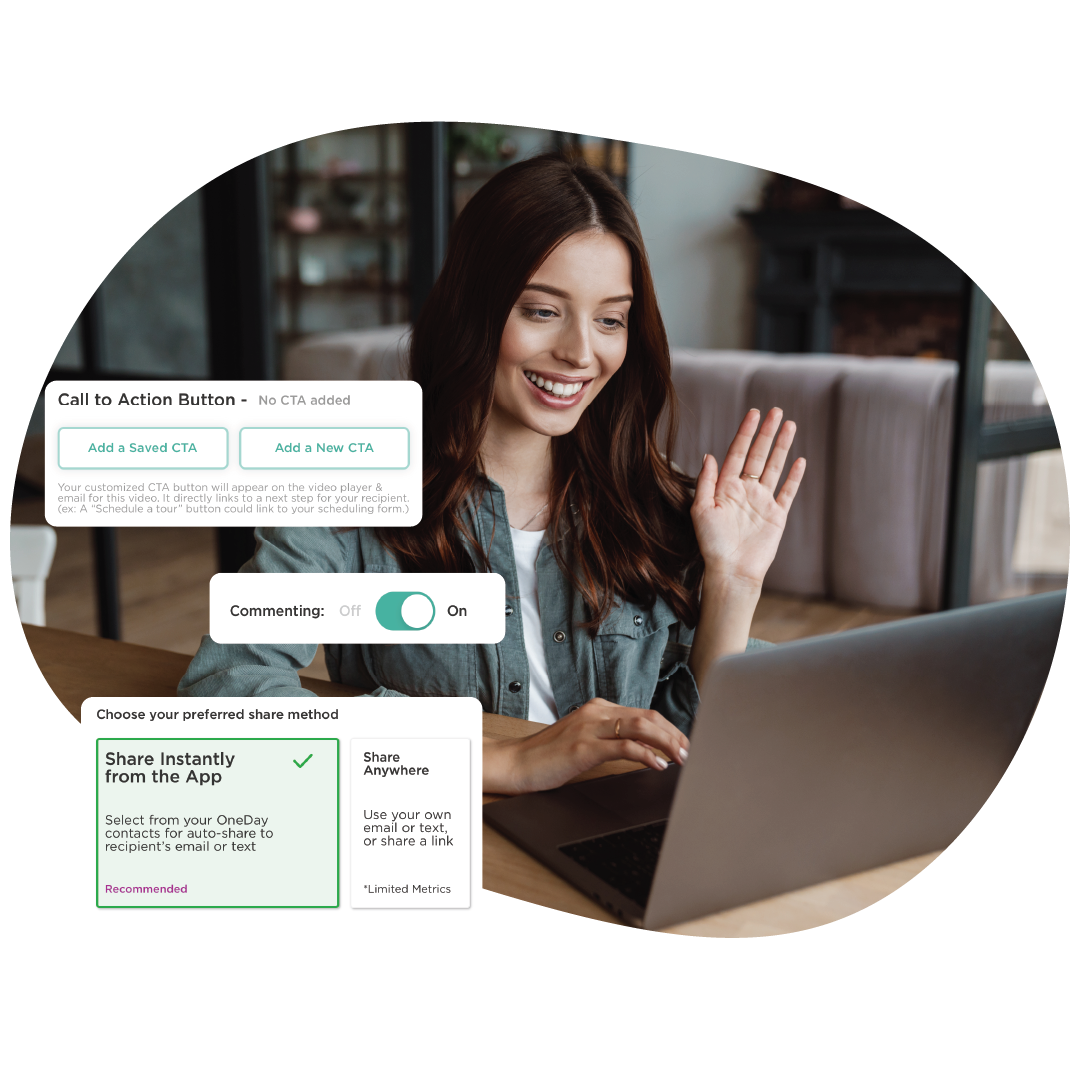 Connect, convert, and close prospects
Video is the best way to get your prospects to engage, learn more about your product, and ultimately become customers.
Launch a successful video outreach strategy
Video is the most efficient way to tell your story and communicate value. Our platform does all of this heavy lifting so you can focus on communicating with prospects in a meaningful way.
Choose one of our available video templates or create your own
Add nameplates and custom prompts to enhance your videos
Add a thumbnail to videos to increase opens and plays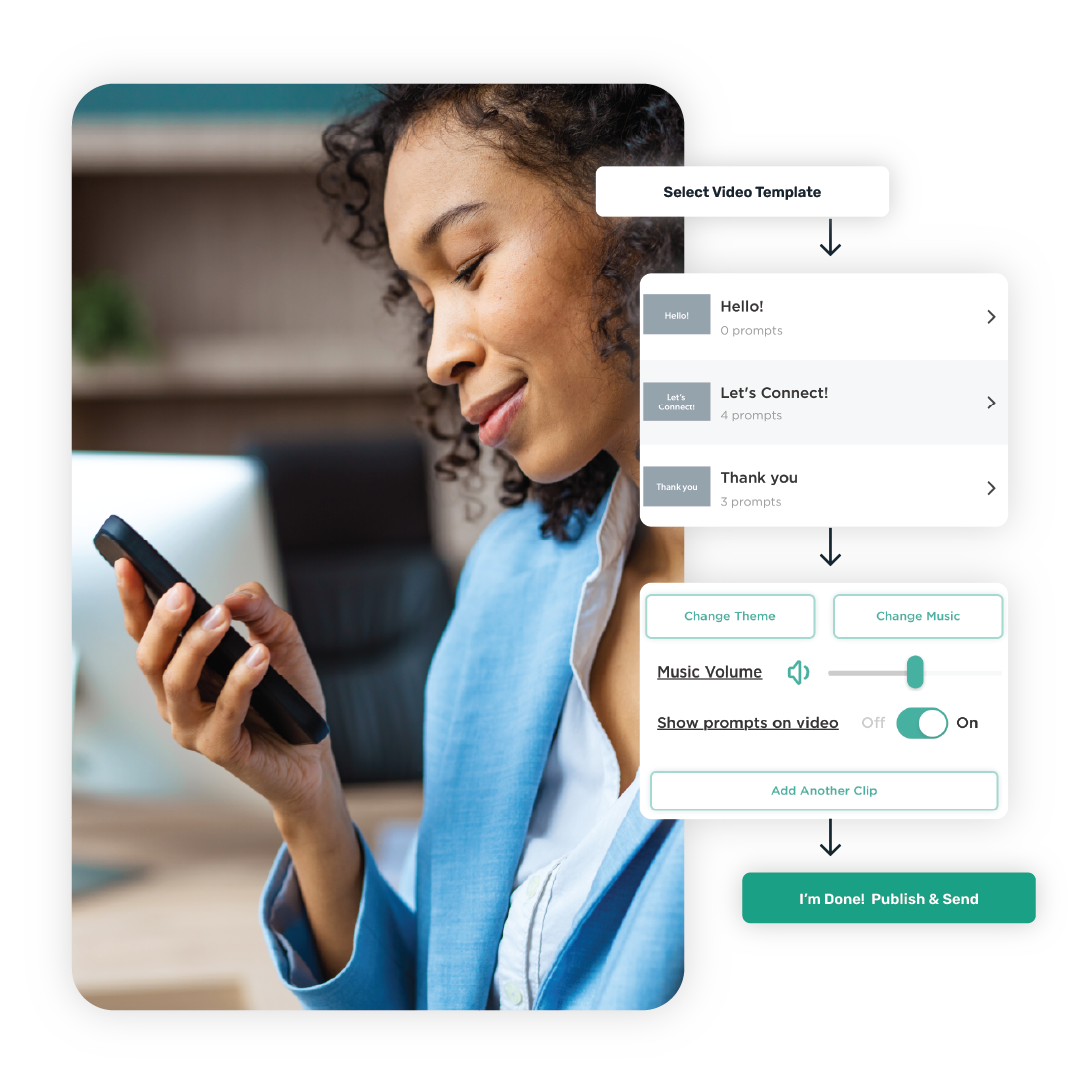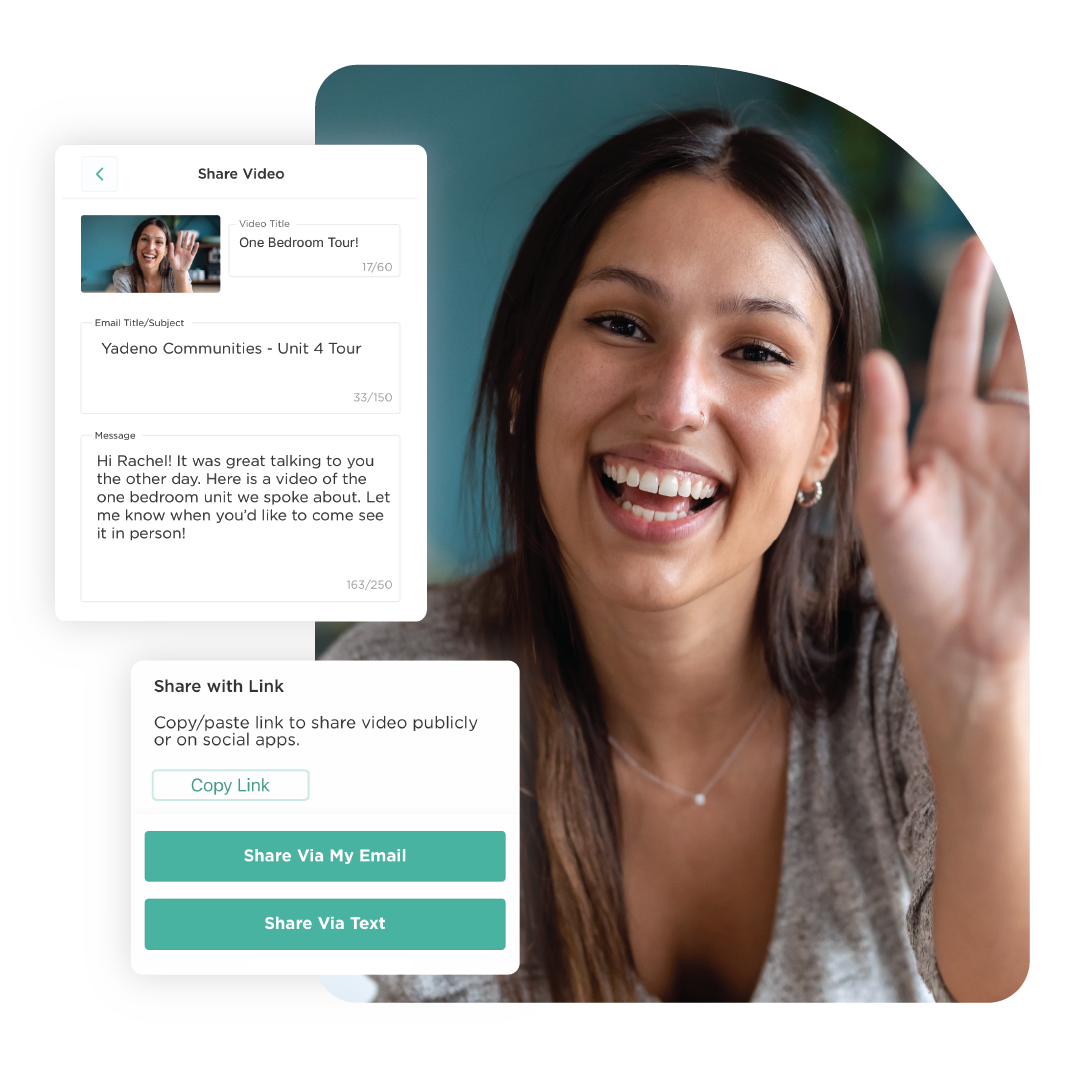 Send personalized videos that convert
Create and share videos in minutes straight from your phone, tablet, or desktop. Record instant messages or leverage a library of previously created content for your customers' convenience - it's up to you what works best!
Send videos to your team, prospects, and CRM contacts
Share videos through text, email, and social media
Copy the video link and share it anywhere you need
Drive more conversions with detailed analytics
See when someone opens, plays, and comments on your videos. Use the analytics dashboard to make informed decisions about length, format, or distribution methods for future content.
Get instant notifications directly to your device
See what types of videos are getting the most engagement
Track how users in your organizations are using the platform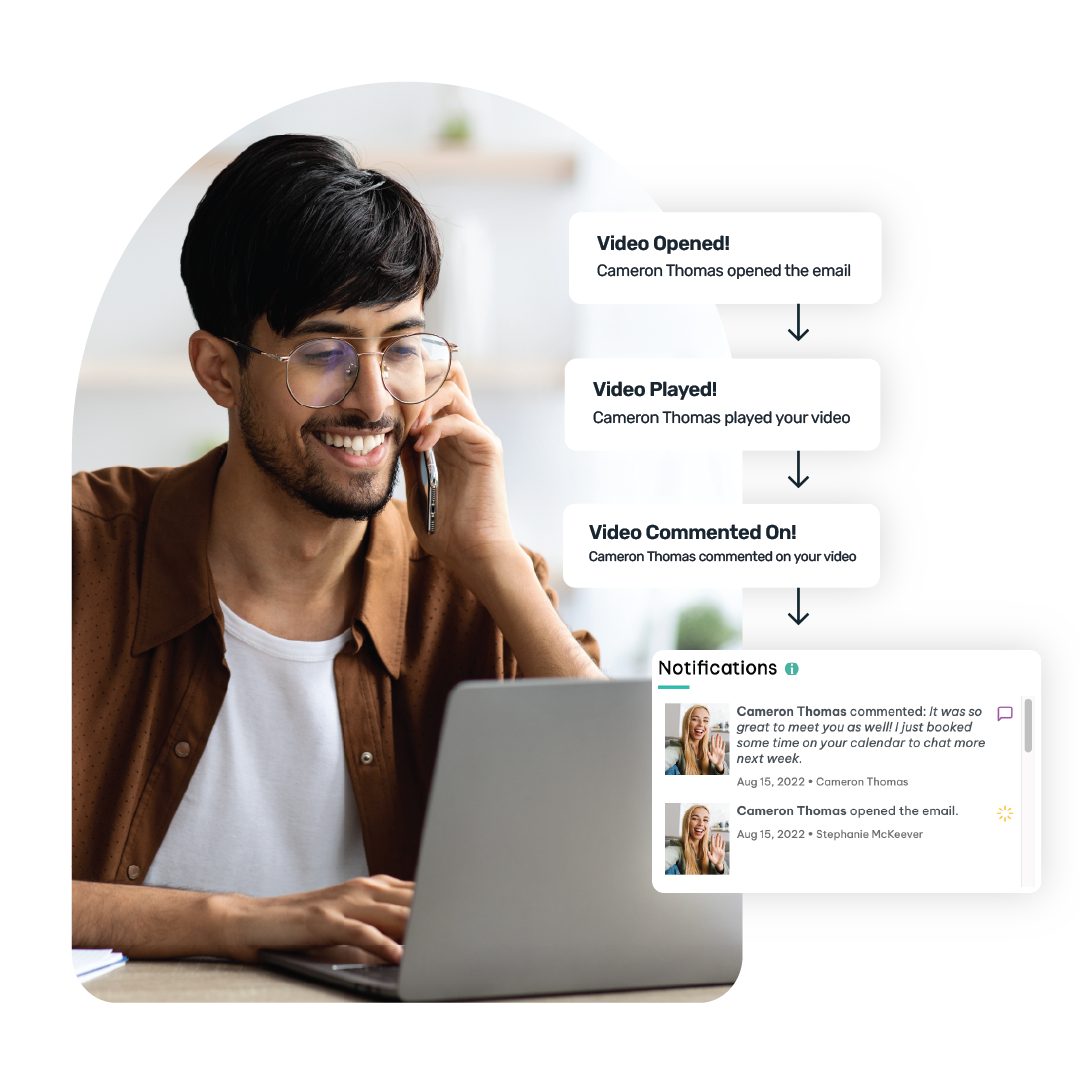 OneDay Blog
Learn about the latest best practices, insights, and trends surrounding video so you can take your outreach to the next level.
Ready to learn more?
Request a free personalized demo with OneDay to learn how we can help your team achieve success with videos.