The essential video solution for SaaS companies
Looking for a solution to help your product stand out in an ever-competitive market? You've come to the right place. With OneDay, you can tap into the power of authentic video communication to establish your brand, engage with potential customers, and boost your deal-closing efforts. It's really that simple!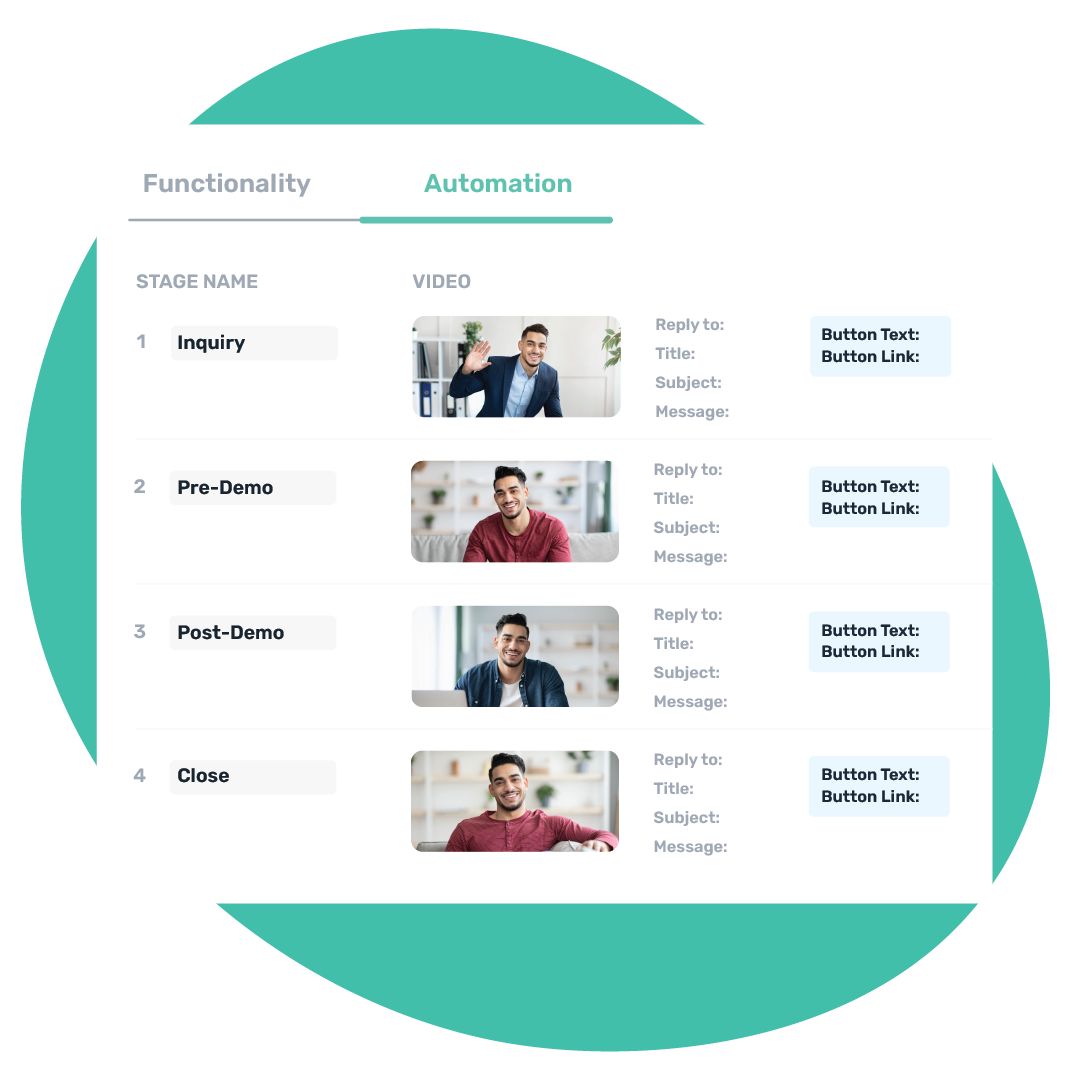 Showcasing your product, made effortless
Enhance marketing efforts
Use video to highlight your brand and engage with your audience, enabling them to better grasp and connect with your solution.
Optimize sales outreach
Elevate your sales efforts by incorporating videos that capture attention, convey your product's value, and drive conversions.
Cultivate lasting relationships
Foster enduring connections with customers through personalized video interactions that establish trust and enhance engagement.
Showcase and Attract
Enhance brand awareness and lead quality
Incorporating genuine video content into your marketing strategy is the most effective way to demonstrate your product's value and captivate potential customers.
Utilizing our user-friendly platform, you can craft compelling and authentic content that not only grants you a competitive advantage but also distinguishes your brand and draws in higher-quality leads.
Monitor and Enhance
Maximize and elevate your outreach efforts
With the aid of our real-time notifications and comprehensive dashboard analytics, you can seamlessly monitor viewer engagement, pinpoint areas for enhancement, and fine-tune your video content strategy.
This not only saves you valuable time but also increases overall efficiency, enabling you to make data-driven decisions that enhance the effectiveness of your outreach efforts.
Have questions? We have answers
Can I integrate your video solution with other software?
Absolutely! Our platform seamlessly integrates with various CRMs, social media channels, and email providers. To see our current CRM partners, visit our integrations page at https://www.oneday.com/integrations.
What are your pricing options?
We currently have two package options available to choose from! Our Premier package is ideal for those seeking to incorporate videos into their outreach strategy, providing essential features for video creation, sending, and tracking. If you'd like more advanced capabilities such as clip saving and sharing, automated video sharing, CRM integrations, and dedicated customer support, we recommend our Enterprise package. To see our package options, visit our pricing page at: https://www.oneday.com/pricing.
Discover our latest blogs
Learn about the latest best practices, insights, and trends surrounding video so you can take your outreach to the next level.
Ready to learn more?
Request a free personalized demo with OneDay to learn how we can help your team achieve success with videos.