Create lifelong customer loyalty with OneDay.
With OneDay, you can utilize our personalized videos to not only obtain new customers but to retain them.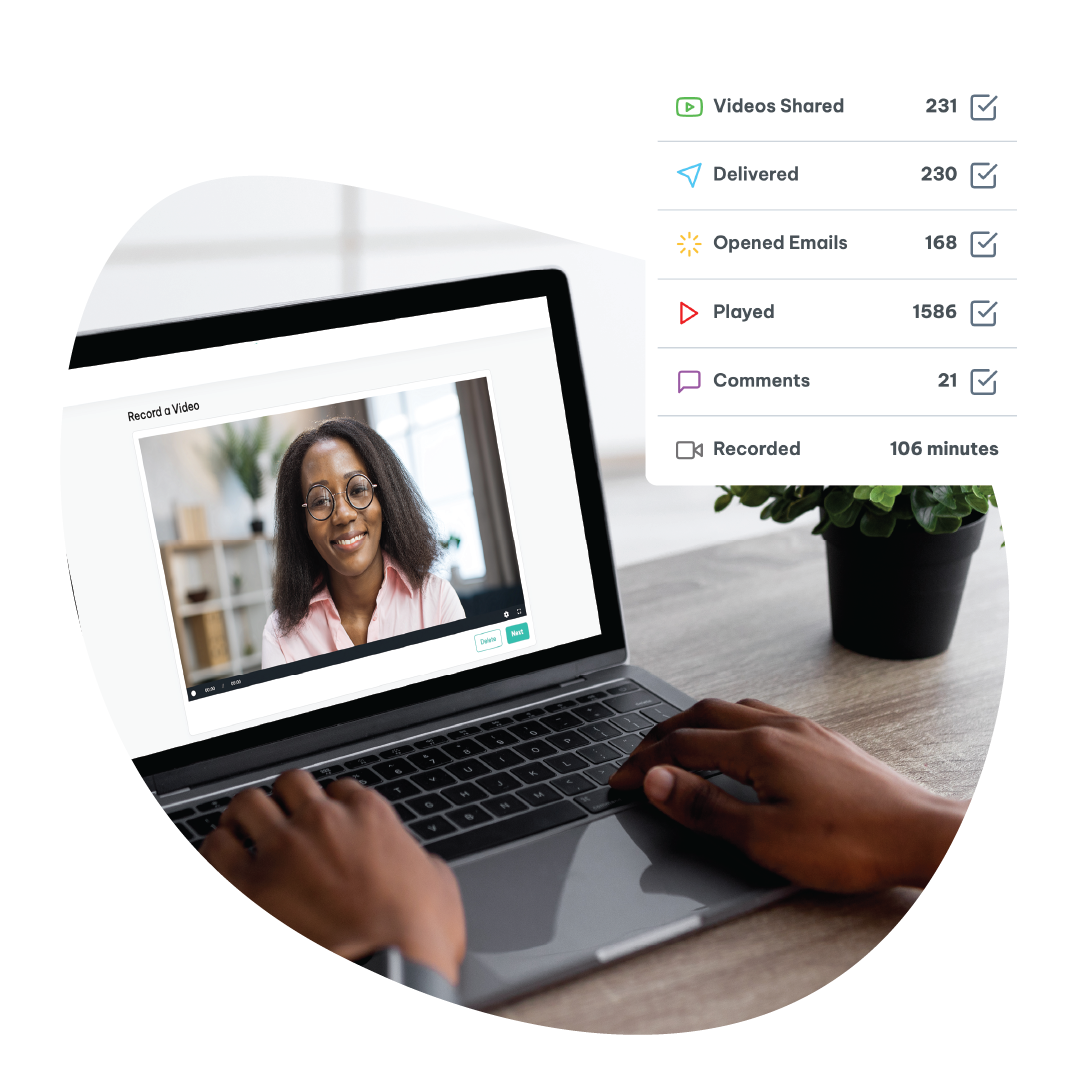 Create a VIP customer experience
You know what your customers want: a faster, more personalized experience. With OneDay you can greet, thank, and help your customers with a quick, efficient video message that will give them the connection and help they expect.
Customer support is better with video
Help your customers to identify common problems, and show them how to fix them with an FAQ video. This can reduce repetitive emails, increase customer satisfaction and save you time.
Provide a personalized experience that builds rapport and trust
Drive significant efficiencies and provide solutions more quickly
Avoid the frustration of automated responses without human involvement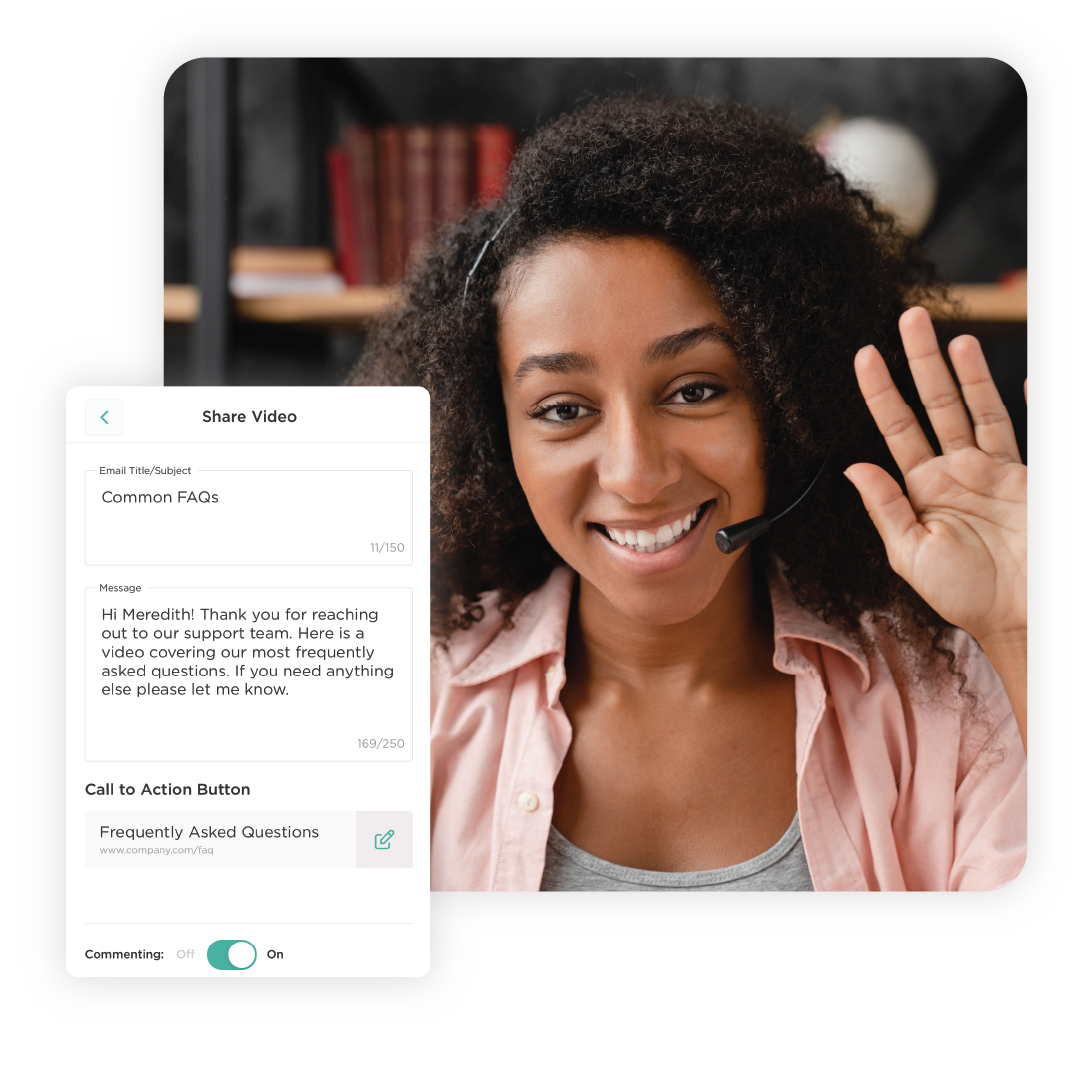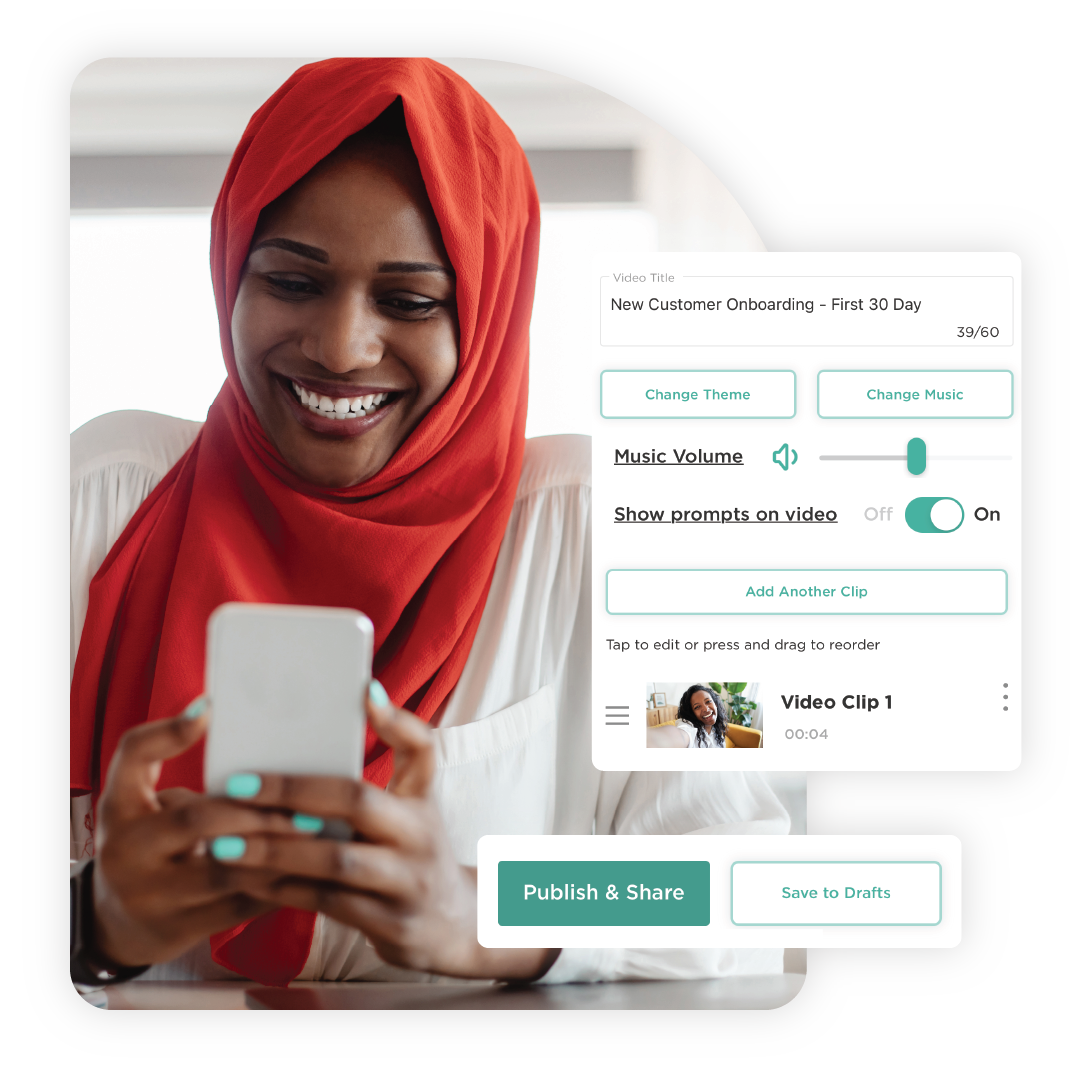 Onboard customers the right way
Turn your business onboarding process into an experience that makes your customers feel welcome, and helps them get settled in quickly. With the help of video, you can set expectations for your brand and guide new customers through their first few steps with your company.
Enable users to adopt your product or service quickly

Provide clear expectations and reduce the risk of churn
Keep users loyal and increase chances of retention and renewal
Maintain customer loyalty
Video is the easiest way to delight customers and keeps them coming back. Using powerful analytics, you can see exactly which customers are responding most to your videos and what you can do to increase their efficiency, and convert more sales for your business.
Increase upsell and cross-sell opportunities
Reduce customer support expenses with on-demand FAQs
69% of customers who have a positive experience with the service they receive would recommend the company to others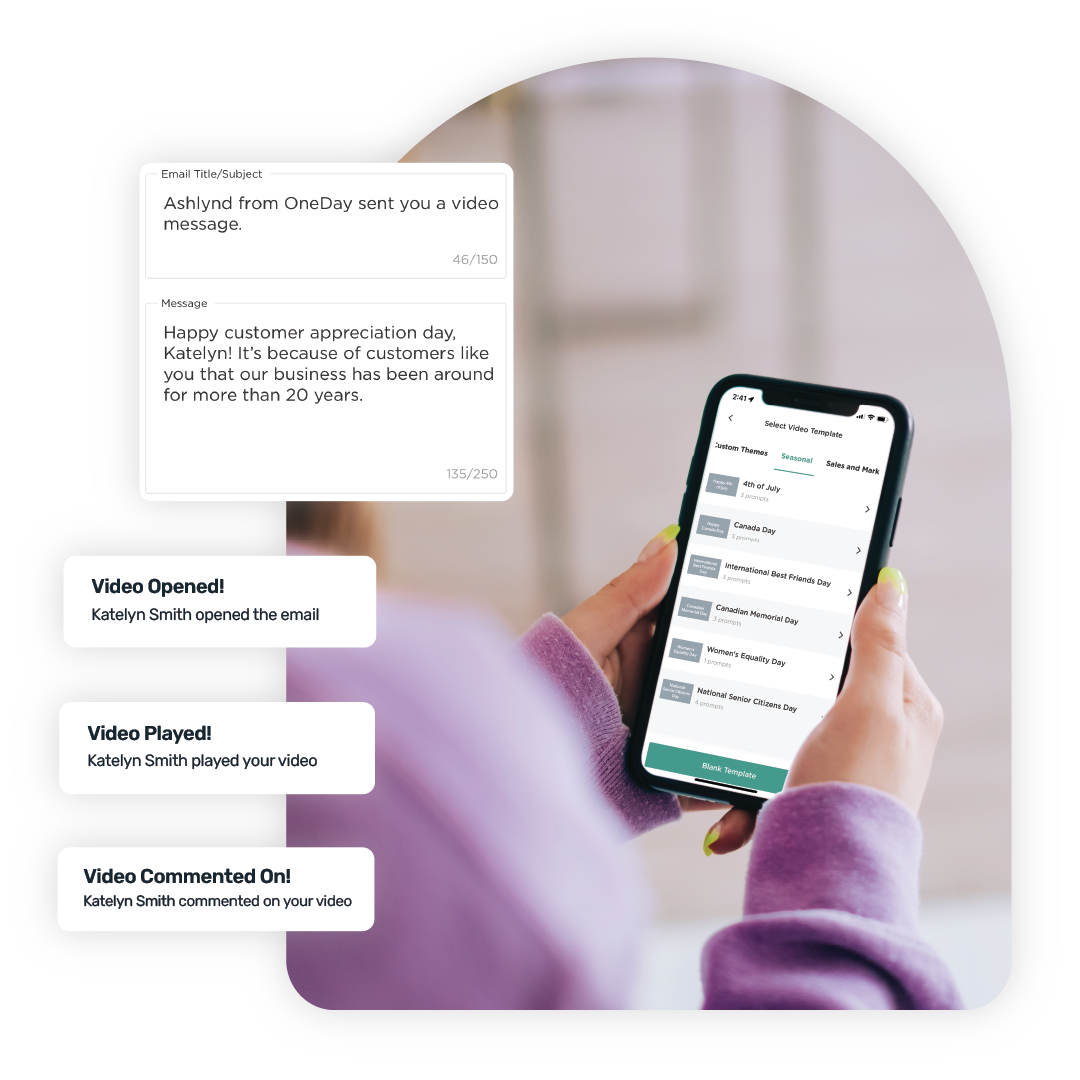 Ready to learn more?
Request a free personalized demo with OneDay to learn how we can help your team achieve success with videos.