Ready to unlock the secret to customer loyalty? You're in the right spot.
With OneDay's personalized video platform, you have a powerful tool at your disposal to not only attract new customers with engaging and targeted content but also retain them by forging lasting emotional connections.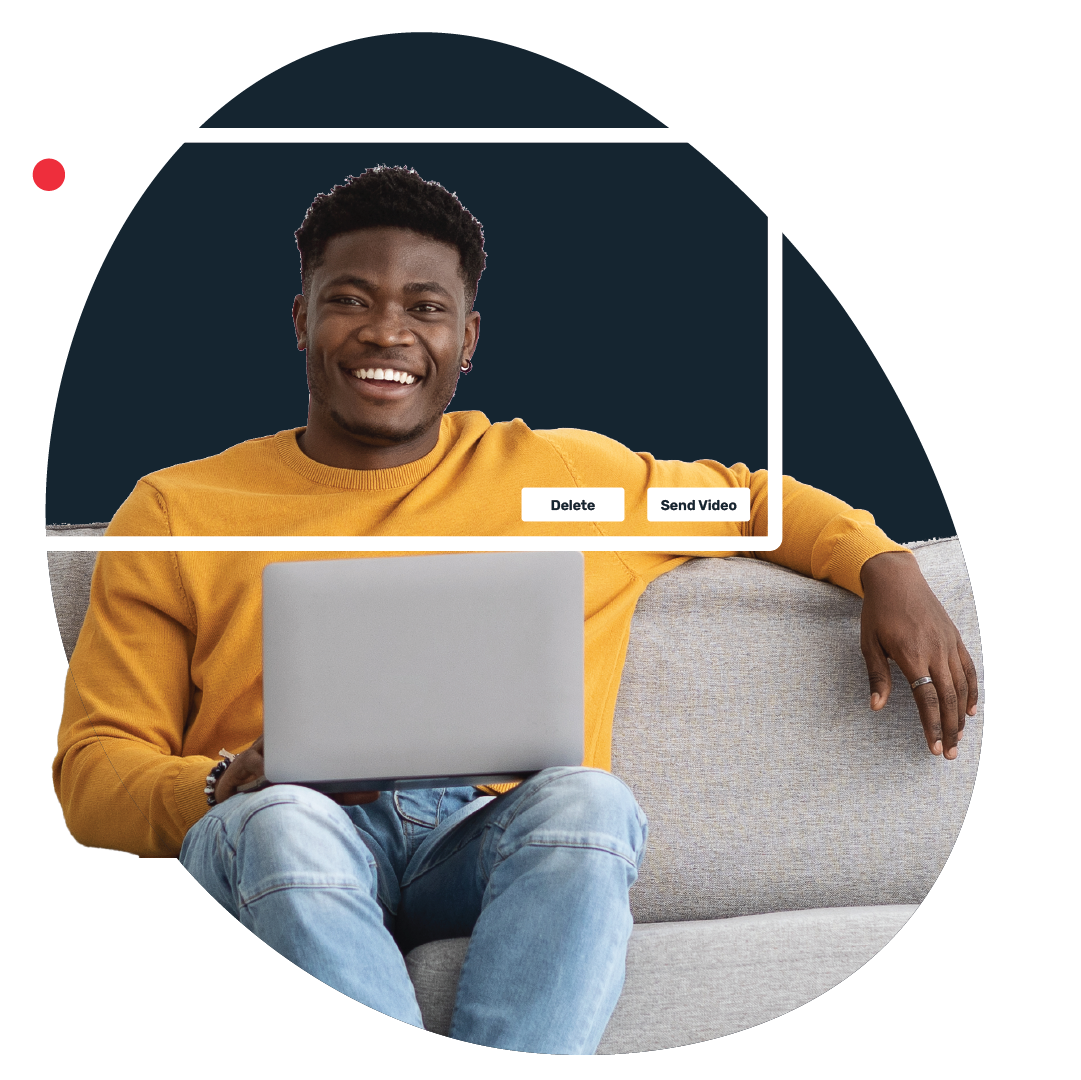 Boost customer loyalty and improve efficiency
Ready to take your recruitment game to the next level and simplify the process? Look no further than OneDay's personalized video platform! By adding videos to your strategy, you can give candidates a genuine glimpse into your company culture, values, and mission, making them excited to be part of your awesome team.
With OneDay's seamless integration of personalization and automation, you can effortlessly create and share personalized videos at every step of the recruitment journey. Best of all, it won't disrupt your everyday operations or slow you down.
In today's fast-paced world, attention spans are shrinking rapidly, which is why it's more important than ever to provide your customers with a faster and more personal experience!
With OneDay's personalized video platform, you can create and send videos that make your customers feel valued. By using our platform, you can streamline processes, save time, and provide prompt and effective customer support. This not only helps reduce support expenses but also allows you to allocate resources more efficiently while enhancing customer retention.
Simplify and Save Time
Increase customer satisfaction
Video is the easiest way to save time and improve efficiency when it comes to identifying and resolving common questions and problems effortlessly.
By leveraging our platform, can provide timely and effective support, creating a seamless customer experience that sets you apart from the competition.
Improve and Renew
Onboard customers the right way
Turn your business onboarding process into an experience that makes your customers feel welcome.

With the help of video, you can empower users to adopt your product or service with ease and increase the likelihood of renewal by providing a seamless onboarding journey that leaves a lasting positive impression.
Retain and Convert
Maintain customer loyalty
Video is the easiest way to delight customers and keeps them coming back.
By leveraging our dashboard analytics, you can valuable insights into customer preferences and enhance the efficiency of your videos. Discover which videos resonate the most with your audience and unlock the potential to convert more sales.
Ready to learn more?
Request a free personalized demo with OneDay to learn how we can help your team achieve success with videos.