The video marketing solution for auto dealerships
OneDay simplifies the process for dealerships and sales representatives to establish personalized and efficient connections with potential buyers.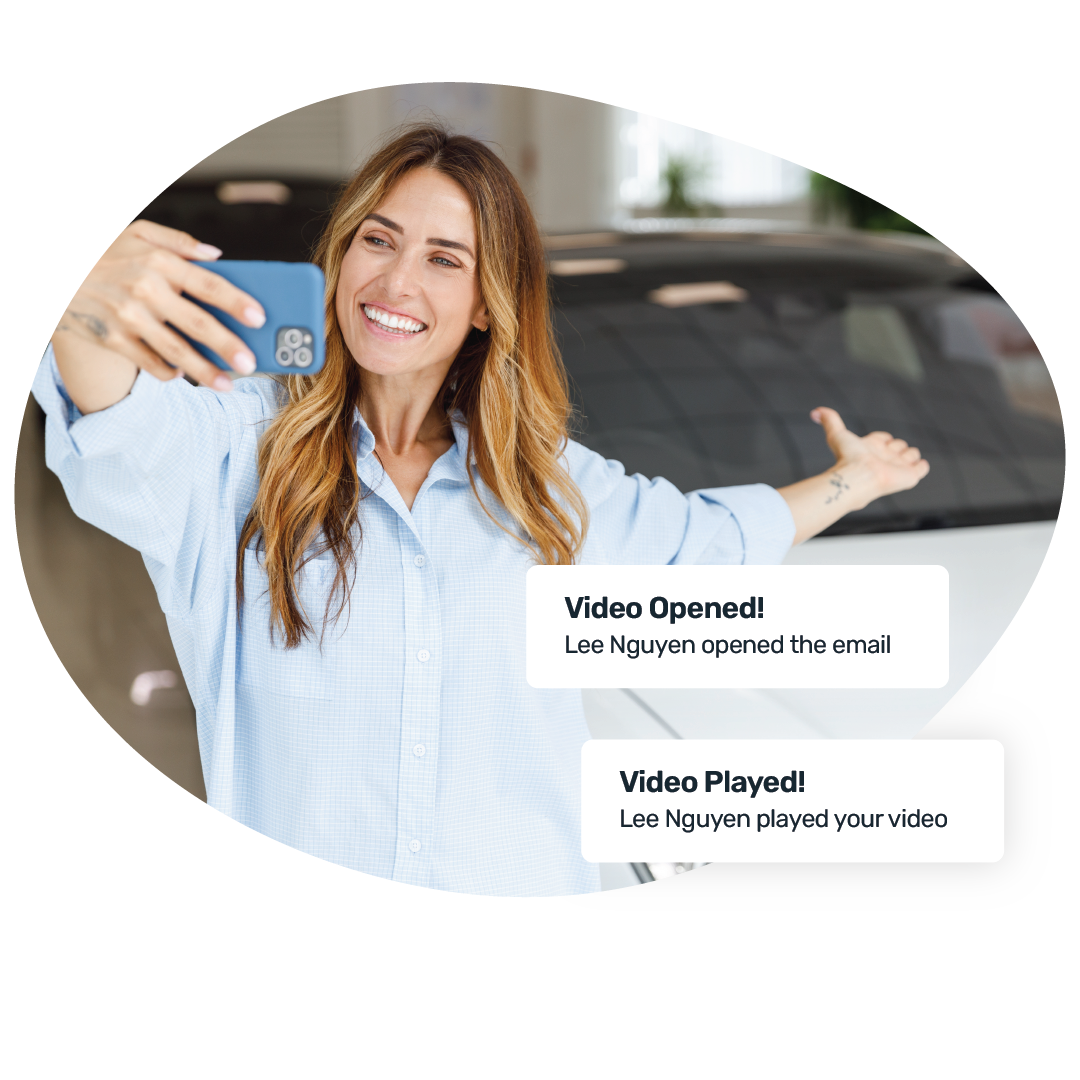 Move the buyer from the couch to the lot
Revamp your marketing
Harness the power of personalized video to effortlessly reach out to referrals, laying the foundation for a trusting partnership at the click of a button.
Elevate customer experience
Engage with potential customers to build trust and provide comprehensive education on every phase of the purchasing journey, all through the medium of video.
Establish trust and loyalty
Stay top-of-mind and add a personal touch by sending timely video reminders for upcoming maintenance or highlighting your latest trade-in specials.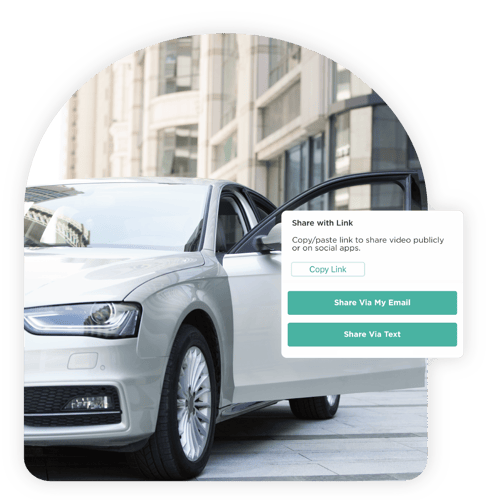 Distribute and Connect
Effortlessly distribute your videos
Easily share your personalized videos via email, text messages, social media platforms, or seamlessly embed them on your website, all at your fingertips with our convenient one-click sharing option.
By making it this easy to share your content, you can ensure your message reaches your audience in the most accessible and engaging way possible.
Engage and Advance
Stay agile with real-time notifications
Our platform offers real-time notifications, allowing you to stay on top of your prospects' interactions with your videos. You'll know the moment someone opens, plays, or comments on your video, enabling you to engage with them in real-time.
By staying connected and responsive, you can seize every chance to create meaningful relationships and drive successful outcomes.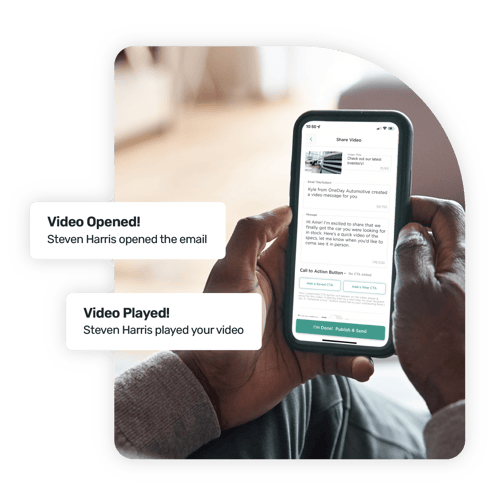 Discover our latest blogs
Learn about the latest best practices, insights, and trends surrounding video so you can take your outreach to the next level.
Ready to learn more?
Request a free personalized demo with OneDay to learn how we can help your team achieve success with videos.