Dominate the entertainment sector.
Use video to inform customers of upcoming concerts, specials, and information to maximize your attendance and sales.
Increase your revenue with OneDay
Sending specific videos to different customer demographics allows you to micro-target specific events to the demographics most likely to attend, increasing your ticket sales while saving your marketing dollars.
1
GROW TICKET SALES
One-to-one video can lead to greater efficiency and an increase in sales by providing customers with a more personal experience.
2
INCREASE BRAND DEALS
Connect with potential sponsors on exactly what they will receive in their branding package, using video to show all of the benefits.
3
KEEP CUSTOMERS IN THE KNOW
Customers love feeling special and personalized videos allow them to feel like the VIP customers they are.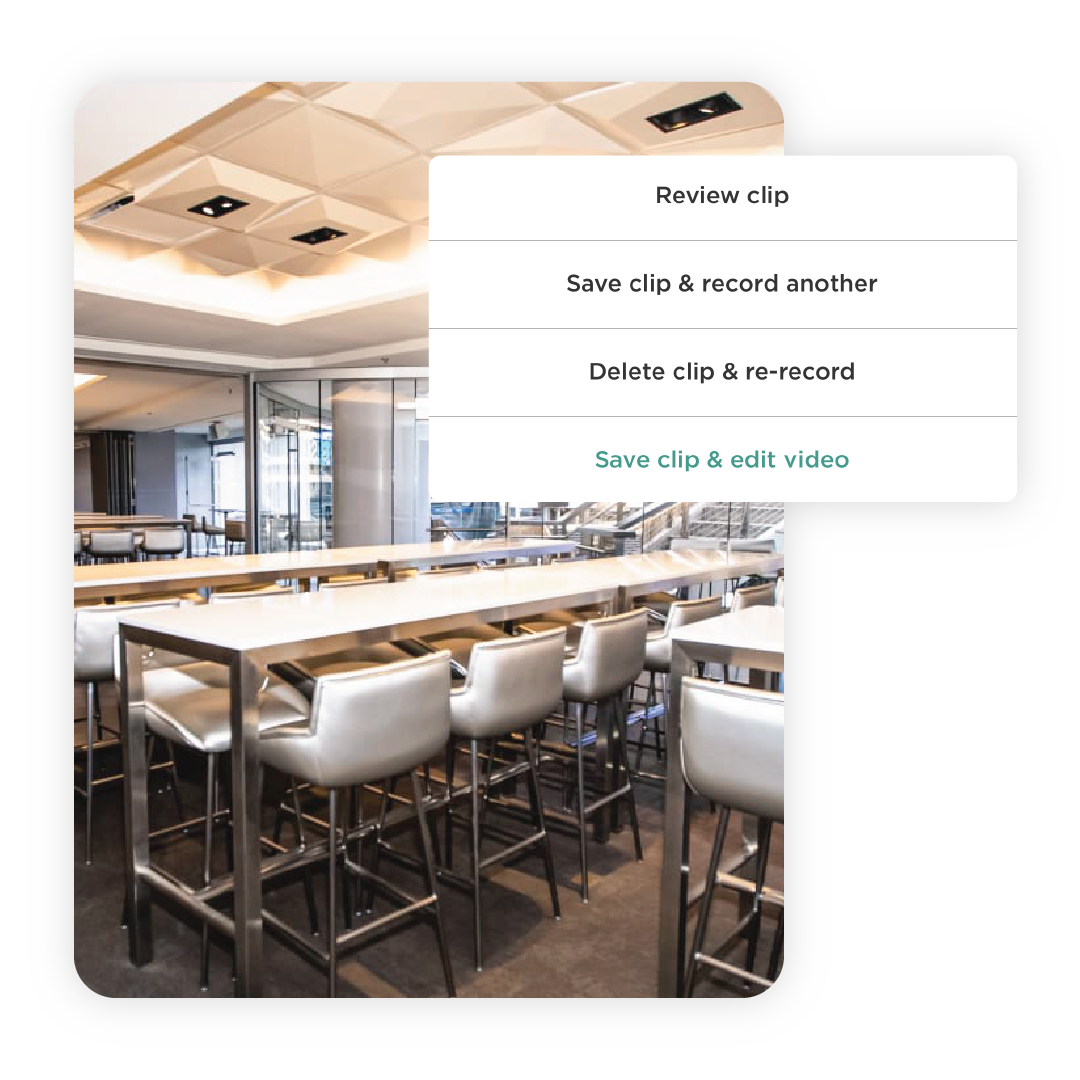 Point, click and send
Our platform makes it easy to create and send videos wherever you are in less than the time it takes to send an email. Simply select a template, and add the text or videos you want that reflect your brand. OneDay instantly does the rest.
Share anytime, anywhere
Our seamless share anywhere feature allows you to share your video through email, text message, and social media using our one-click option. Want to embed the video on your website? We've got you there too.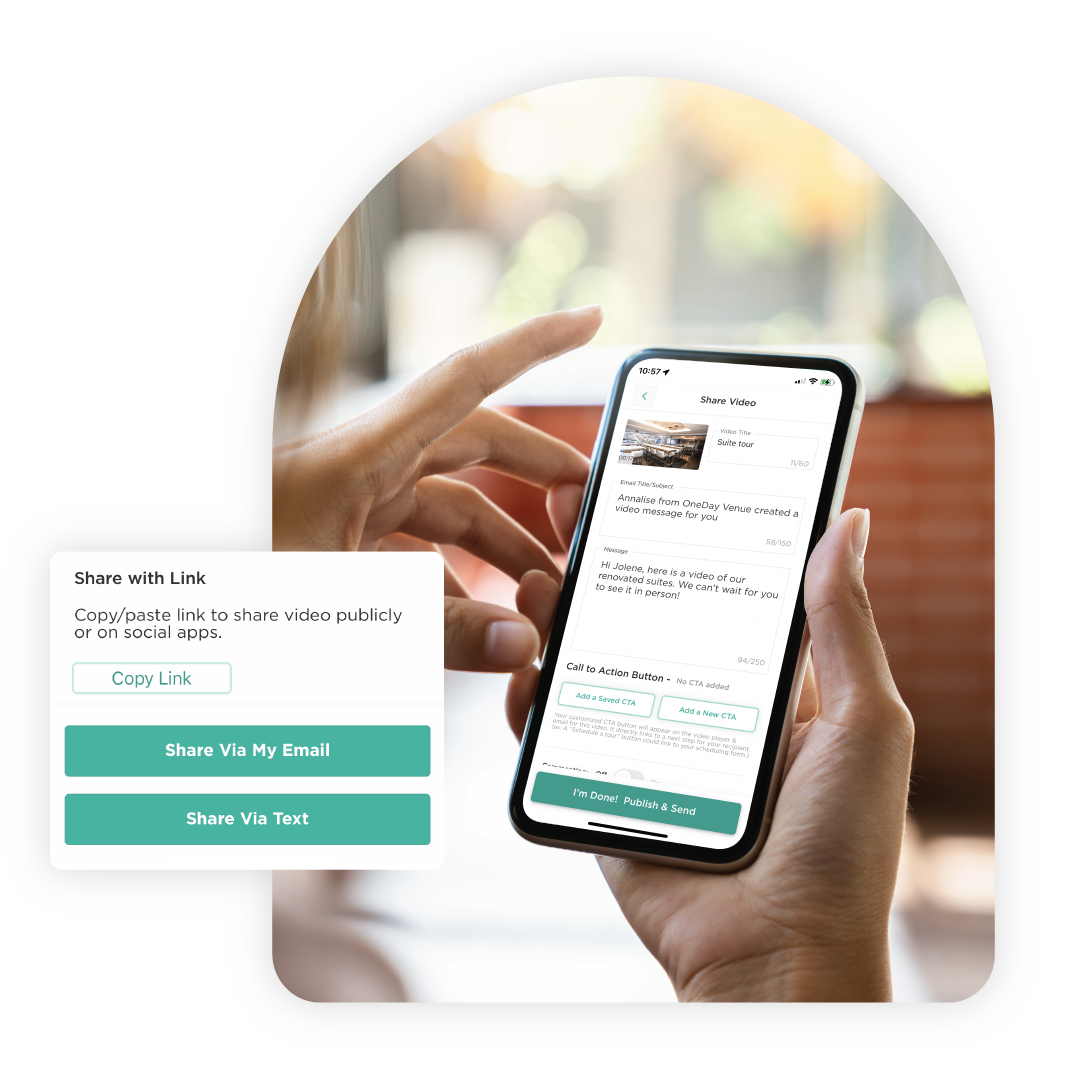 Ready to learn more?
Request a free personalized demo with OneDay to learn how we can help your team achieve success with videos.