Dominate the entertainment sector
Harness the power of video to keep your customers informed about upcoming concerts, special events, and critical information, all aimed at maximizing your attendance and boosting sales.
Increase your revenue with OneDay
Boost ticket sales
Harness the potential of video interactions to enhance efficiency and drive sales by providing customers with a personalized experience that resonates and converts.
Enhance brand partnerships
Forge strong connections with potential sponsors by visually showcasing the comprehensive benefits of their branding packages through video presentations.
Foster customer engagement
Elevate the customer experience by delivering personalized videos that make each customer feel like a valued VIP, ensuring their sustained engagement and loyalty.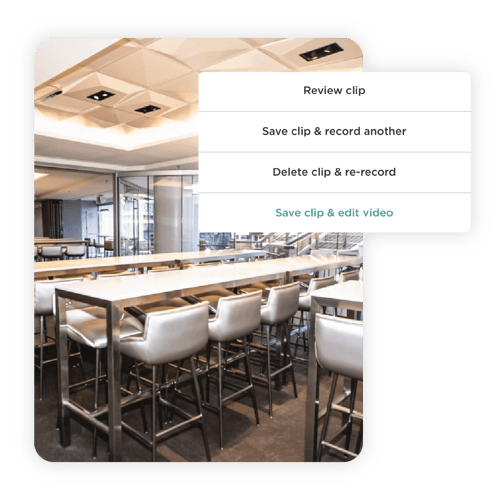 Capture and Share
Craft and deliver videos with ease
Our platform empowers you to effortlessly create and send videos from any location, all in less time than it takes to send an email.
Here's how it works: Select a template that aligns with your brand's identity, then seamlessly integrate your chosen text or videos. In an instant, OneDay takes care of the entire process, leaving you with a polished video ready to be shared.
Distribute and Connect
Effortless sharing, anytime, anywhere
Our platform simplifies the process of sharing your videos, making it a breeze to distribute your content across multiple channels.
Whether you prefer email, text messages, or popular social media platforms, our 'Share Anywhere' feature enables you to share your videos with just a single click.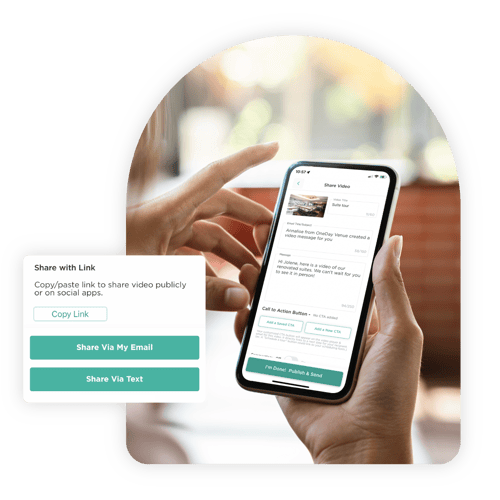 Discover our latest blogs
Learn about the latest best practices, insights, and trends surrounding video so you can take your outreach to the next level.
Ready to learn more?
Request a free personalized demo with OneDay to learn how we can help your team achieve success with videos.