The story of OneDay began with the idea of preserving the legacies and stories of residents in senior living communities.
Our Beginning


The story of OneDay began with the idea of preserving the legacies and stories of residents in senior living communities. Our Founder John Boaz, a serial entrepreneur who dedicated his career to serving seniors, asked Clint Lee, Co-founder and CEO of OneDay, to partner with him to develop the technology to capture the stories of our greatest generation. For Clint having grown up in and around his family's assisted living homes, this was an idea and mission that resonated greatly.
"Our hope with it is to help capture as many of these amazing stories of these residents as possible because they're unbelievable. There are a lot of people getting to know their great-grandparents in ways that I didn't get to know mine. And technology affords us that opportunity to be able to do that. I think if we can build technology that connects people in unique ways and helps them tell stories, then that's awesome."

Clint Lee, Co-founder and CEO
Our Journey
Our journey below shows the OneDay expansion and how that has led us to where we are today:
In 2017, Clint and John developed the original OneDay for Senior Living app which contained features that would be simple and easy to use. The app prompted seniors with questions about topics such as childhood, family, and life experiences that they could share. The app also allowed the recording of high-quality videos that could be shared with family members within seconds. The founder's original vision of sharing the legacies of the residents with their families was finally coming to fruition.
By 2021, the success of OneDay in senior living communities led the founders to expand the idea of what their personalized video technology could do. Sticking with their community origins, they created a new product, Convey by OneDay, which recalibrated the same technology for seniors but applied it to multifamily communities. They recognized that Convey by OneDay could help these communities by allowing leasing professionals to connect with current, and future residents by using personalized video messages. With the new Convey by OneDay brand added to the OneDay umbrella, the founders knew this was just the beginning.
In 2022, the success of both OneDay for Senior Living and Convey by OneDay opened the possibility of expanding into more industries. OneDay's technology started to rapidly expand into being used in real estate, sales, corporate communications, entertainment, and beyond. The founders knew having separate brands for so many entities would only lead to customer confusion and brand dilution. The decision was made to encapsulate all industries under the OneDay brand umbrella.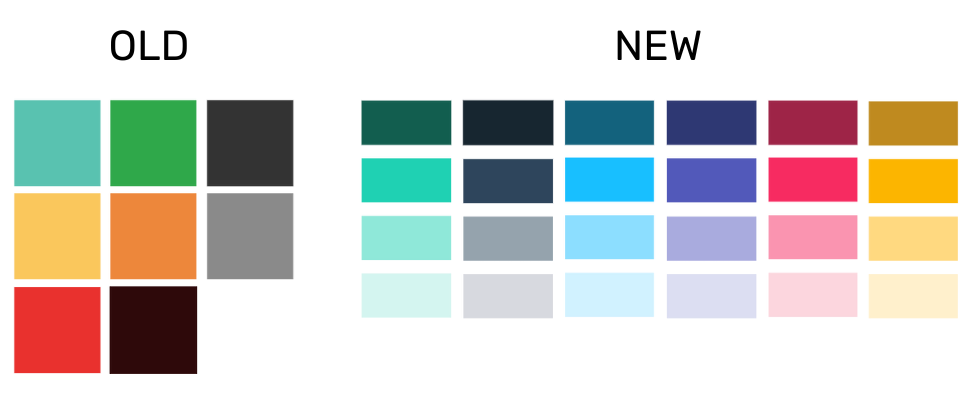 Our Path Forward
The timing of the new corporate brand aligns with a single product platform that merges all product verticals into one seamless application. The new brand identity marks a major milestone in the evolution of OneDay, as it continues to push toward becoming the leading video-based communication platform available in the market.
The OneDay identity is rooted in the people, technological advances, and market expansion that have propelled our company to where it is today. Creating a unified platform and strong parent brand will be essential as we continue to innovate our technology and expand our market offerings. OneDay started as a dream to tell the stories of seniors, and now that one simple idea has catapulted into OneDay being the leading force in the personalized video sector.
Our story is just starting, as we evolve and grow we know the future for OneDay is only as limited as our imagination.